Levi of course got all sorts of cool things for Christmas. He also has really started learning the main reason for the season. He knows about Baby Jesus and his mommy Mary and daddy Joseph. The Little People nativity has really helped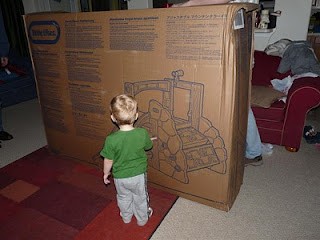 Here we are putting together his big slide and climbing toy. It will end up outside when the weather is better, but I was overruled and pushed into allowing it into our dining room. Of course we only use our dining room at this time of the year, but oh well.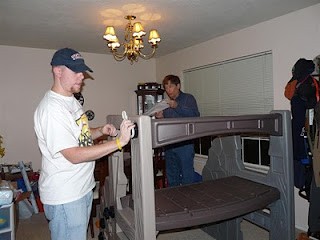 Levi loves his toy. Its also a birthday present since it was so big.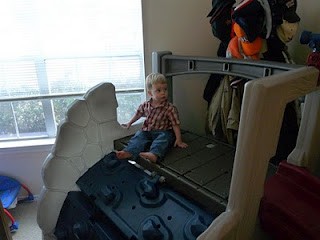 He loves all the parts of it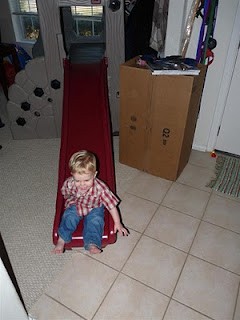 Even the telescope, though he doesn't quite understand it.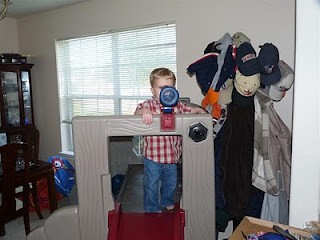 He's still learning how to climb well. He uses his knees more than his feet.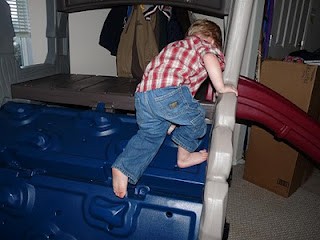 Here he is with his Nana and Paw Paw.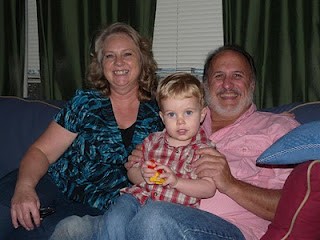 They got him some Space Shuttle silverware. He liked that a lot. He's a big fan of things with wings.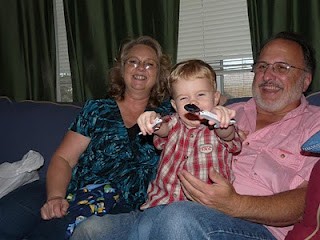 Here we all are together by the tree.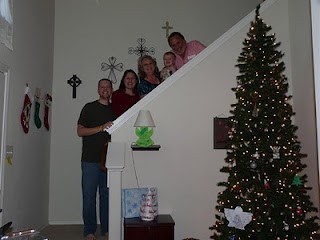 Here's the spread at Mimi and Granddaddy's house.

Levi got to open presents from Mimi, Granddaddy, Uncle Matt and Aunt Jennifer. He had a lot of fun.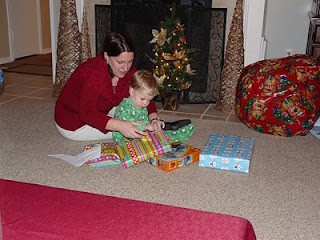 Here we are all together.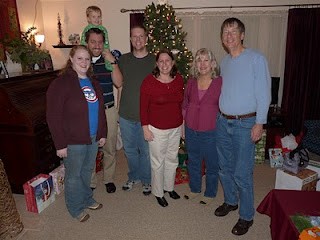 Levi really enjoys being on shoulders.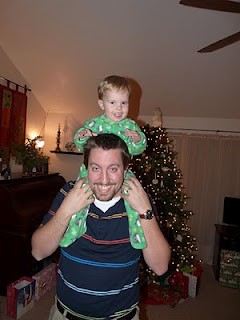 Here he is at the unveiling of some of his art. Unfortunately, its a bit out of focus.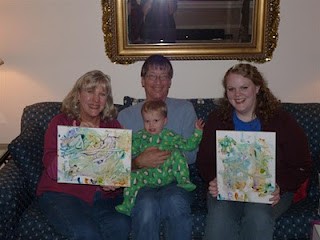 Here is an artistic view of our tree on Christmas morning at like 1 am when we were done putting things together.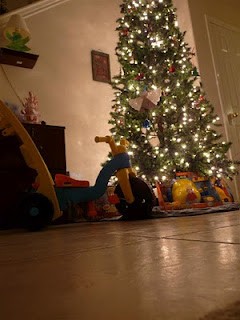 Here's his Bob pillow we got him.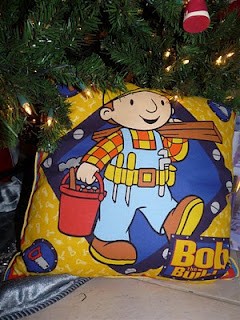 Here he is when he first came down on Christmas morning.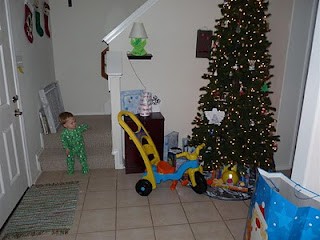 He wasn't sure what to do and just sat and looked at it all at first.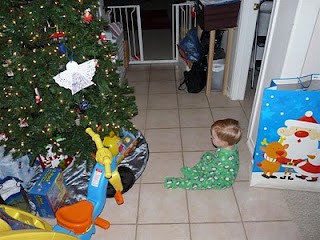 He was a big fan of his new tricycle.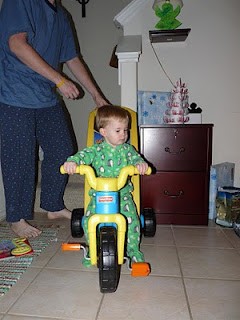 And his Bob the builder took kit. here's his hammer.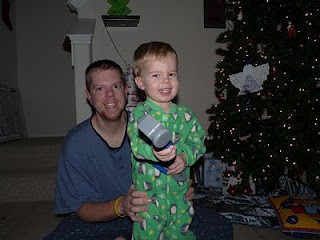 He helped Mommy make a cake for Jesus' birthday.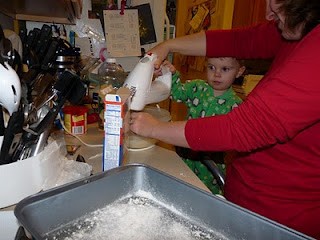 Here he is surrounded by gifts from Grandma and Grandpa. He's looking at a painting smock with his name on it.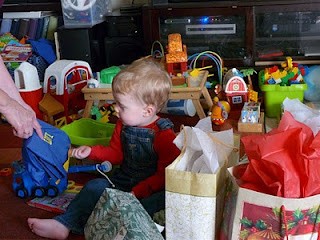 Here we are after all the gift opening and such.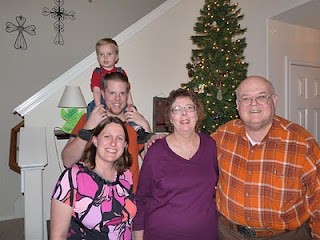 After opening gifts we went outside for a bike ride.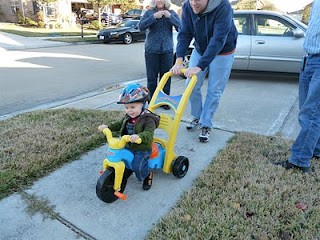 Here's some fun video of him riding. The trike's handle can swing down and make a rocker. It can be like it is in the picture for assistance and then the handle can come off and he can ride solo when he's older.
We had a great time having everyone over, but we were pretty tired by the end, so it was great to get to rest afterwards.