Before I left Phoenix I got another email from Levi. He sent a crazy surprised face. There was another shot I saw when I got home that was a great smile, but it was blurry.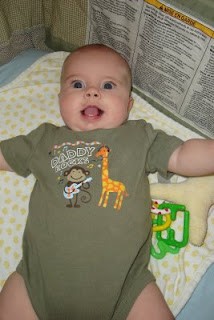 Levi does all sorts of crazy acrobatics. Babies are so very flexible. Here he is doing the splits while eating.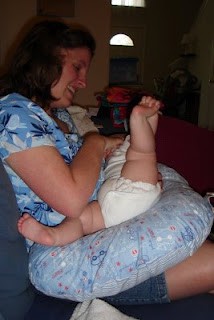 And here, another big milestone. His first time eating cereal. He wasn't so sure about it. In fact he thought we were crazy. Why stop eating bottles and hanging out with Mom if you don't have to.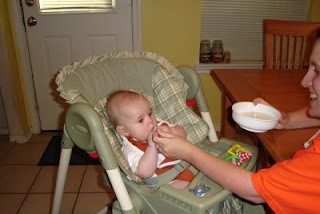 Here it is running down his face. He's not so sure about this.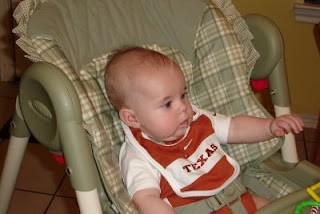 Grabbing the spoon before it can get there.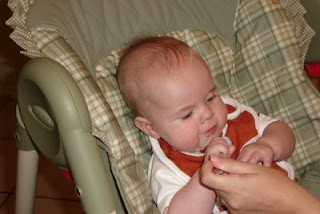 We'll try again tomorrow. He didn't end up eating much this time, but he's got to get used to it. I'm sure Kendra will be posting some pictures about it as well.