This week I'm in Phoenix, AZ on a business trip. This has me missing my little boy a lot. I thought I'd post a shot I took of him the week before that is great. Here he is after his bath.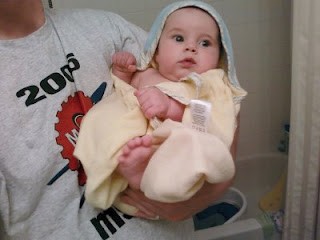 He really likes baths and sometimes even gets upset when they end. Here he is chewing on his towel to console himself.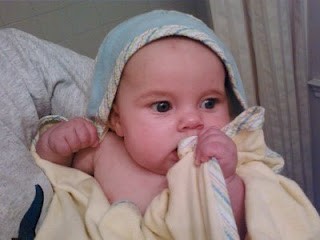 When I got into Phoenix I went to South Mountain to hike around some. Here's a view of the town from one of the peaks.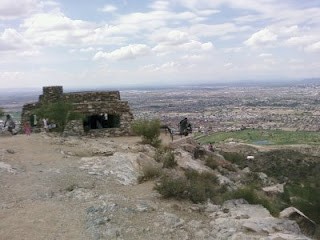 And here's the other side on another peak. I got to see someone paragliding from the peak.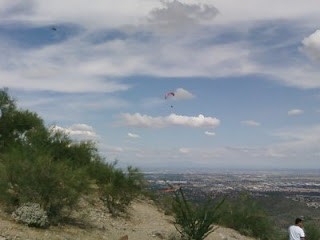 Here's a shot Levi emailed me of himself this week. That smile is my background on the laptop I'm using for work this week. I think he had help with the email by the way.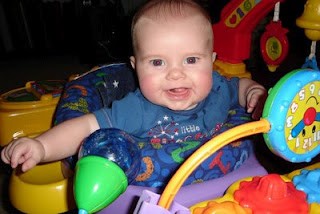 A friend of ours, Jodi got some bad news about their baby in progress, so please keep her in your prayers. Levi is also home sick with Kendra so they need some extra prayers too. I'm of course stuck here until Friday night, so I can't help.