Friday we went out to eat at Maggiano's near the Galleria in Houston. When we were done I realized we were about 3 miles away from the two House of Pies. I suggested a visit and off we went. Here's the great logo they have up on the wall.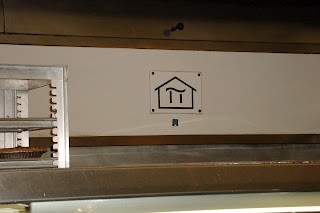 And here is the awesome pie. It was totally delicious.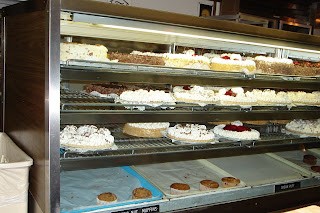 For quite a while a group of our friends had Taco Wednesdays. Every Wednesday we'd get together for tacos together at the Pierro's house. As everyone got more busy and some of us had kids it ended up moving to Sunday. We ended up keeping the name since we had a mailing list with the name. Some times we don't have Tacos though. This leads to the confusion we had this week. We had barbecue for Taco Wednesday on Sunday at John and Kristen's house. Anyways, we were supposed to be swimming, but Levi ended up making us late. Regardless it was sunny and he had to wear his shades.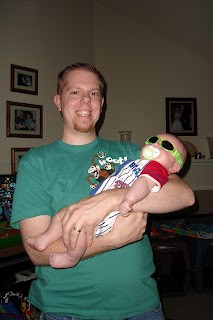 Here's Levi hanging out with me watching TV and surfing. We were watching Texas destroy Kansas State in the Big 12 baseball champ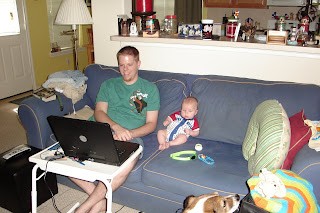 Then Levi got sleepy and ended up making us missing out on swimming. Oh well, better a rested baby than not.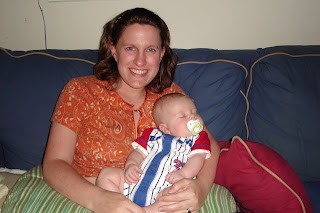 And here's Kristen hanging out with Levi Sunday out on the patio.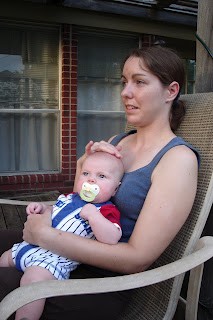 And then on Memorial Day itself Levi wore his patriotic outfit. Here he is with a big grin before he headed over to Granny's house so Mommy and Daddy could go see Indiana Jones.