We went to East Texas this weekend for Kendra's brother Matt's wedding. We stayed in Tyler and the wedding was near Palestine. Here's a shot of Levi and I hanging out in the hotel lobby breakfast area. He's wearing his skater pajamas, they look like he's wearing a shirt and a thermals.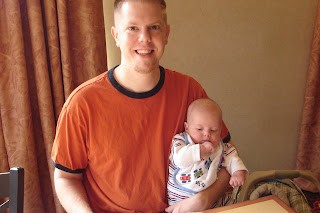 Here's my mom and stepdad with Levi at the rehearsal dinner. We ate at Carino's. It was really good food and a good time. Levi did a great job considering it was late.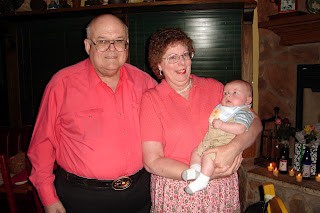 Levi is such a partier. Here he is with an extra pair of pants on his head getting ready for the wedding.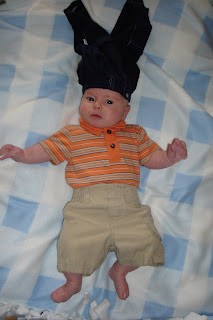 Here's Levi and I at the wedding. We wore matching orange outfits. Apparently the bride, a braggie, didn't appreciate our color choice. Oh well.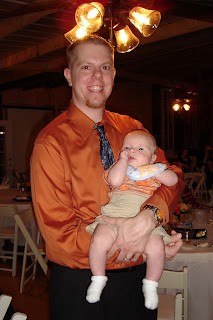 We liked this wedding topper. A little different than the normal one.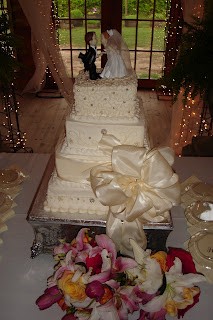 And here's a random shot of Tyler helping out with thank you notes for Levi's stuff. We are working on thank you notes for all the showers, but it would have been a lot easier if we had finished before he came. Levi keeps us busy.