Mother's Day craft and Matt's Wedding
Make sure you visit Robert's Blog for more pictures. I have a lot on mine but there are even more good ones.
Below are 2 pictures of the flower pot Levi made for me at day care. The little bugs are his finger prints!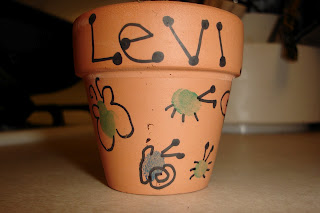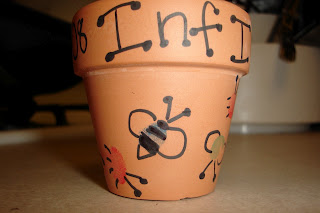 My little brother Matt got married this weekend. He and Jennifer had a wonderful outdoor wedding. It was perfect and tons of fun. Levi did great and sure is a party animal!
Here is Matt getting the groomsman gifts ready and helping with the rehearsal dinner decorations.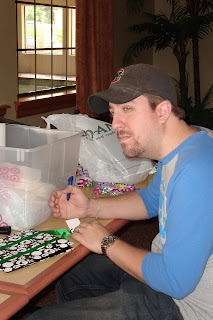 These decorations turned out really nice. We took wine bottles ( that Matt and Jennifer graciously emptied) and tied a bow around the neck and put Tyler roses in. We also set some on mirror squares with votive candles. They were very affordable to make.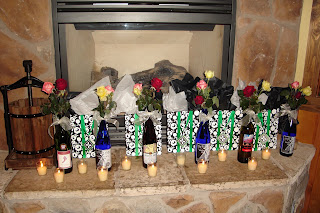 My Maw-Maw got to meet Levi for the 1st time this weekend.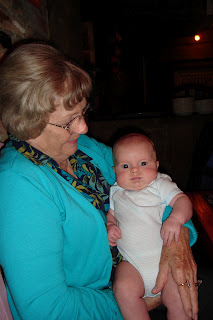 Smiling boy out geocaching at UT Tyler where Robert went to school.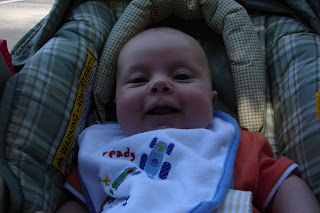 One of my best friends Melissa came down to visit us and meet Levi.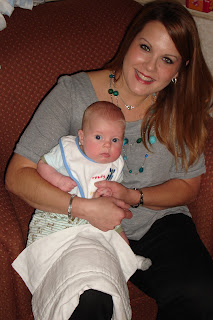 Here I am with Levi after the rehearsal dinner at Carinos.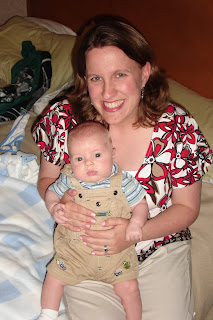 Our family at dinner.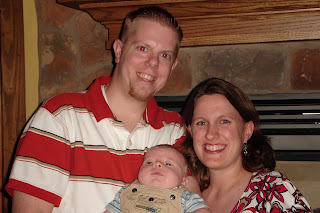 Maw-Maw and Grandaddy (My grandparents) at dinner.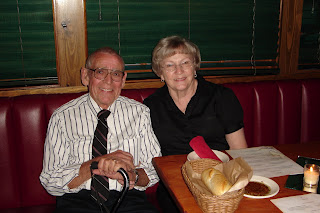 Our family at the reception. Levi sure loves the music and dancing! He did great staying up WAY past his bedtime.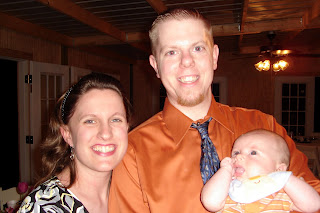 Oops forgot to turn this one… Grandma and Grandpa Walker at the reception.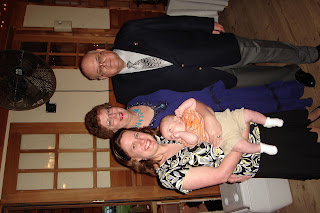 Maw-Maw and Aunt Danette at the reception.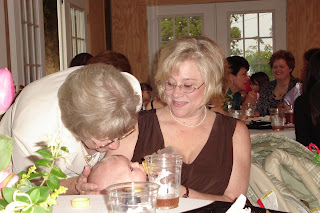 Our cousin Francis was able to come down for the wedding from Seattle. It was a quick trip but so nice to be able to see him. It sure has been a long time!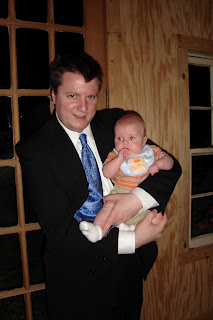 Congrats to the Bride and Groom! We love you all lots!! (If I get a better picture of them, I'll post it)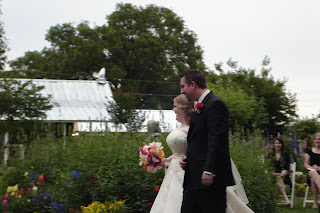 That's all for now. We had a great time!