A while back some friends of ours gave us a great gift. They gave us tickets to go to A Weekend to Remember, a marriage conference. The goal is to help build stronger marriages to make sure they last.
As a side benefit it is a great chance to get a break from being parents and to focus on being a couple. We didn't go far, only to Sugar Land, but we ate at some different places and got to spend time together.
Below is some yummy Mu Shu chicken from P.F. Chang's.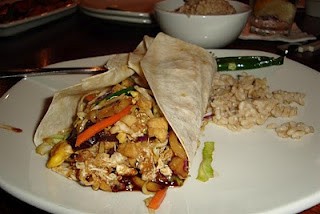 I got the Dali Chicken, which was nowhere near as spicy as their menu makes it out to be, but it was still good.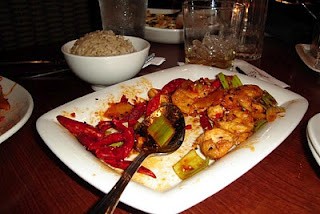 Here we are with our table cleared and full bellies.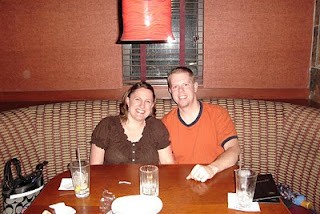 The next night we went to Benihana's. We'd been to similar places, but thought we'd give it a shot since we hadn't been before. We also didn't bring fancy enough close for our other thought, Perry's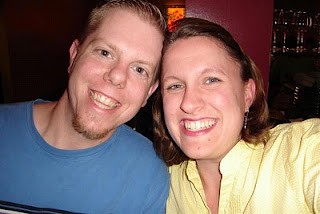 Little did we know it was prom night and we were under dressed for that too.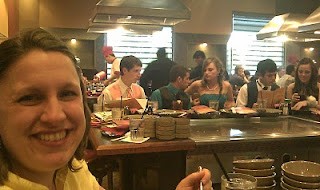 There is something fascinating about watching food prepared on a giant skillet.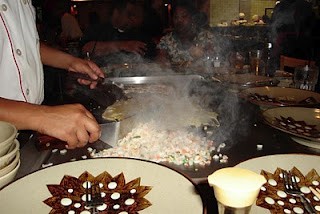 When the guy did this at one of the prom tables all the girls went "awwww" and the guys jumped up to take pictures. Ahh to be 18 again.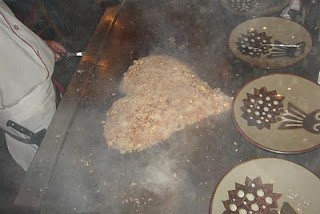 Dinner was yummy and we both enjoyed it.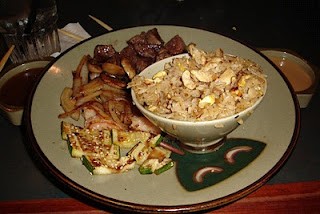 We had a great weekend and I'm glad we got to go. We've been married almost 9 years now, so a little refresher and break is a good thing every once and a while.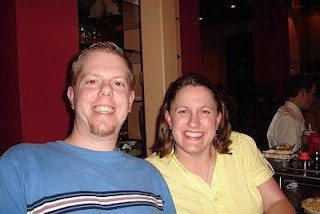 Some fresh cookies after dinner doesn't hurt either.