Its getting warmer out in Houston. Yard work is definitely a necessity. Recently we redid the front flowerbed. There was a ground cover in it that didn't do well in the main heat of the summer, so we wanted to replace it. Levi helped out.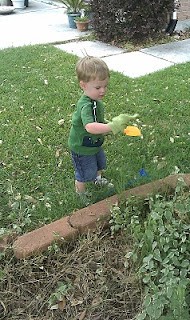 We put in mulch and some knockout roses instead of the ground cover. It looks really nice.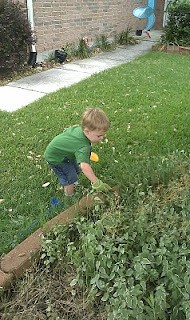 The next day we did some more work and then headed to Dairy Queen. Levi really enjoyed his ice cream.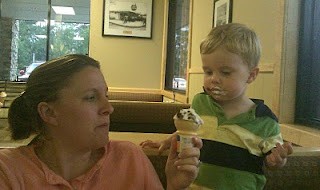 Levi has decided that he doesn't like sitting in a high chair anymore, he prefers "mommy's chair", so that's where he sits now to eat. He does a really good job most of the time.
In the foreground you can see some rain boots. He got those from Target when his Mimi watched him one time. We had been planning to get him some and she found them on clearance.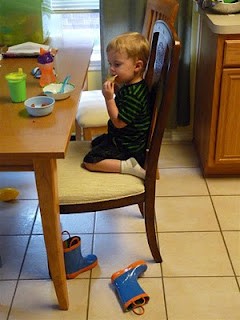 Needless to say he really likes them.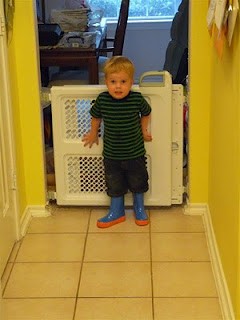 I mean he really likes them. We had to fight him to take them away some times.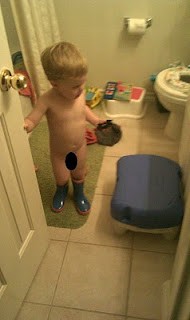 At school they have water play days when its warm out. The kids start out tentative, but they get into it. Levi seems to have eventually gotten going. One of Kendra's friends has a child in the same class, so she took the pictures for us since we couldn't be there.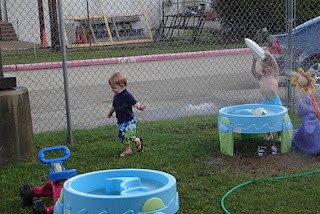 Obviously he got a little wet.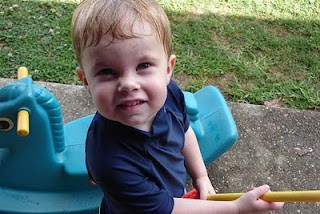 This last weekend we had a water play day at our church. Its the first year for it and we had a lot of fun. Of course at first Levi wanted nothing to do with any of the water. He went so far as to scream at me and run away.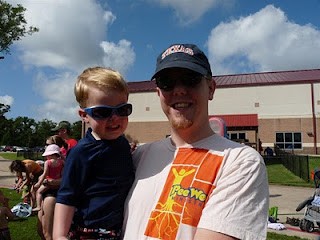 The ice cream on the other hand was just fine.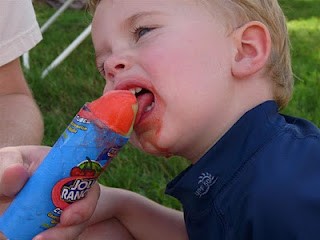 He only ate about half of it, the rest was on him and me.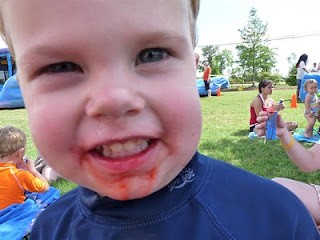 "What ice cream Oreo?"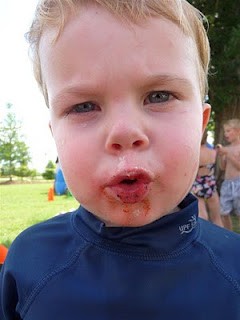 "I didn't have one of those."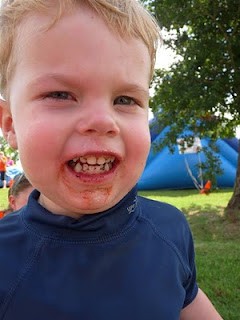 Eventually we got him to go into a bouncer that had animals. Even there he was tentative.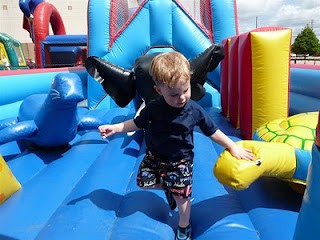 He did enjoy the toy boats they have setup on the playground.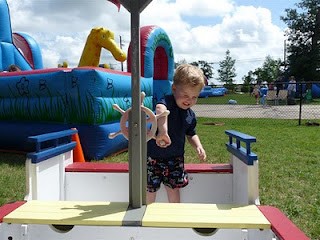 I just had to throw in a shot of the most hideous superman ever. He has a unibrow, mustache and mutton chops.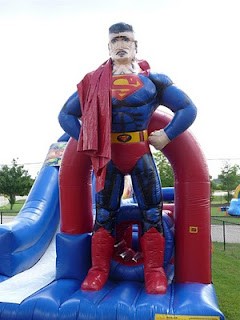 After the kids were done the dads got in on the action. Here we are lined up.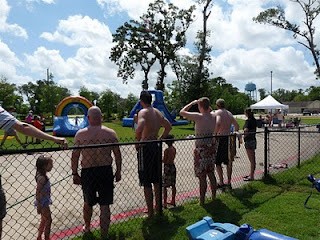 Here I am doing a slip and slide. This got Levi's interest.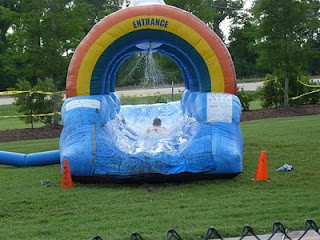 He wanted to try so I walked him through.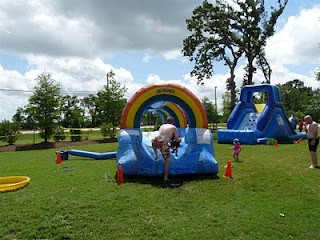 We also did some sliding on a regular water slide. He got splashed in the face the first time and didn't like it.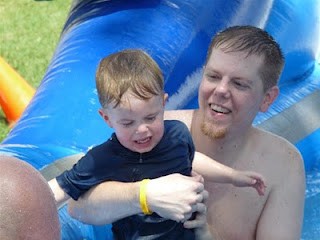 The second time I held him higher and he liked it a lot.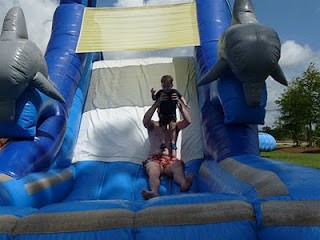 Then another walk through the slip and slide.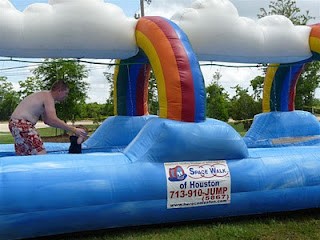 He had a lot of fun splashing and playing once he got over himself.

Kendra's friend Misty made Levi a new apron for him to use when he helps cook.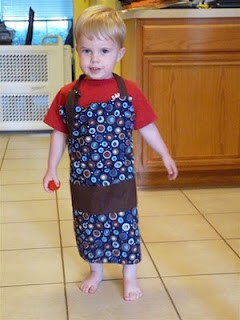 His favorite cooking is milkshake making with Mimi.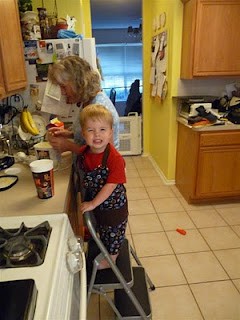 And drinking it is the best part.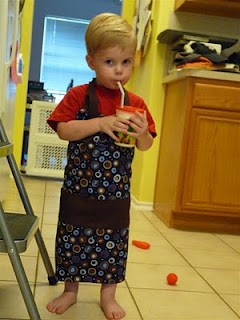 Sorry we don't post pictures quite as often as we used to. We're usually busier keeping up with him than taking pictures. I think we take as many with our camera phones as with a regular camera. Several of these were with the phone.