We went on a couples retreat with our small group this last weekend. We stayed in a cabin at Camp Allen in Navasota and it was great.
This is looking across the lake from our cabin. It was a neat view.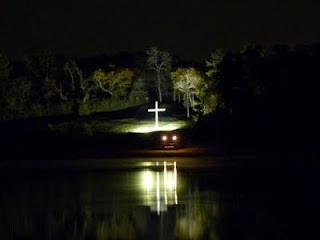 This is looking back at the cabin's back porch.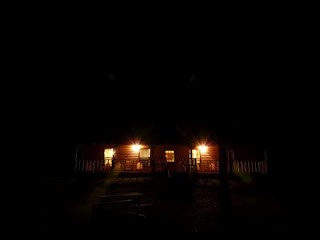 The constellation Orion (I work on a project called Orion). I was having fun playing with the camera.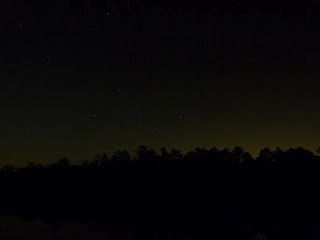 A very bright star or Jupiter. I haven't been able to confirm for sure. It may even be Uranus. No seriously, I looked it up. The moon rising made for a great shot and reflection in the lake. Notice the double reflection.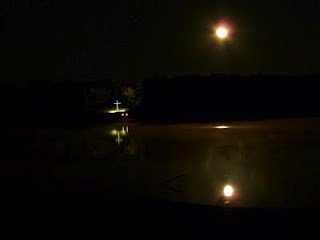 Here we are playing some poker. No money, just chips, but its plenty of fun.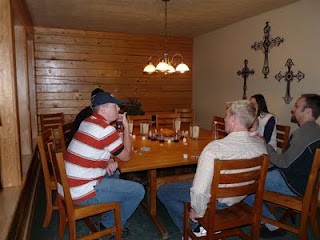 The poker outfits.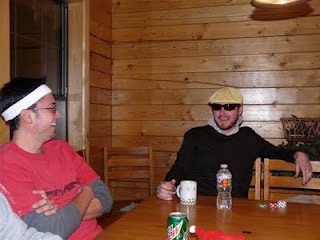 And another one.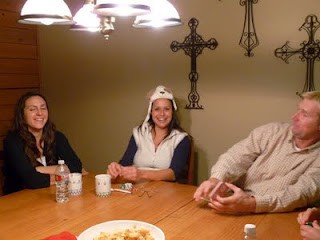 The morning was great. It was below 30 the night before, so it was a nice steamy lake that greeted us.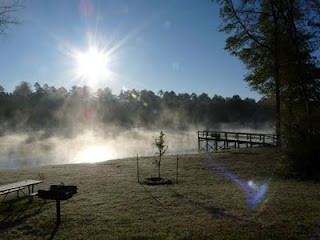 Great shot in the direction of the cross from the night before.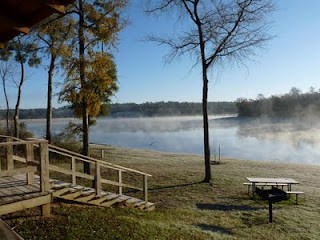 And straight out from our cabin.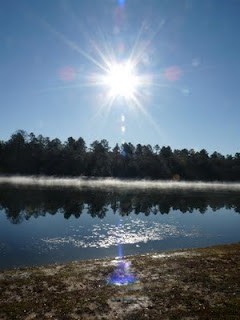 The dock was a little high with the drought this last summer.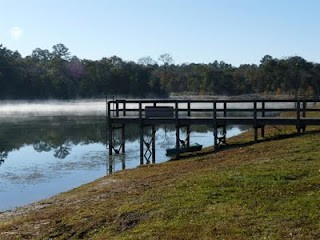 We collected wood. This piece was a little big.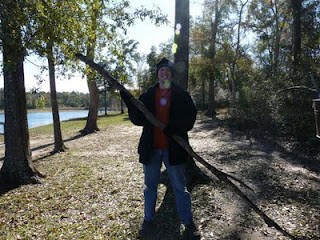 Mike found some smaller stuff. We were enjoying the fireplace. We even helped a group staying at another cabin get their fire started.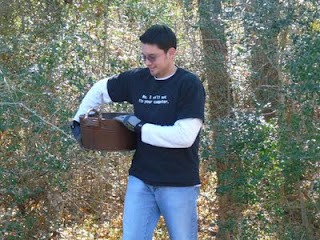 Some of the wood was a bit too big for us.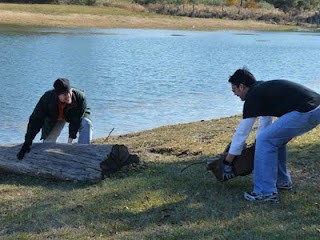 A female woodpecker doing her work.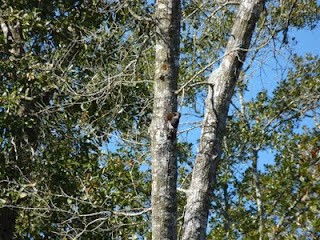 I'm guess this is her mate. He was two trees over.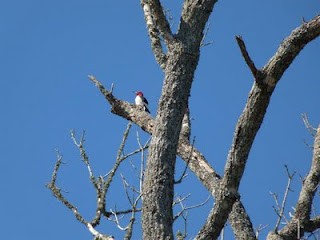 We played some football a little later in the day.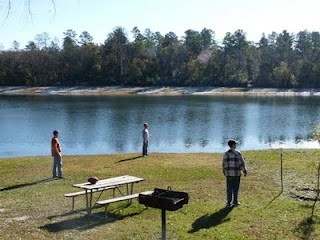 This bird was so lazy he didn't want to catch the fish the old fashion way. Instead he was using two poles.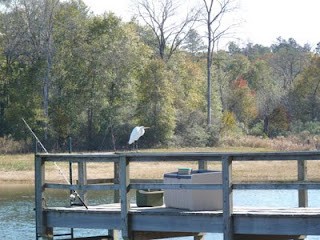 Here's Kendra and I by the lake. We really enjoyed the weekend.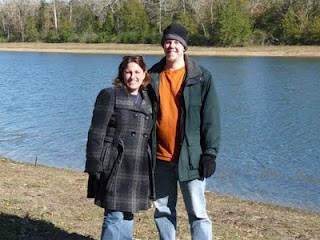 It was nice having a porch. I could use this in the spring and fall.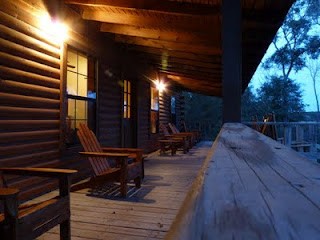 It was a great retreat and our group is already planning the next one.