We went to a lot of concerts this fall. Its been a great time. Here we are taking a self portrait at the Newsboys concert.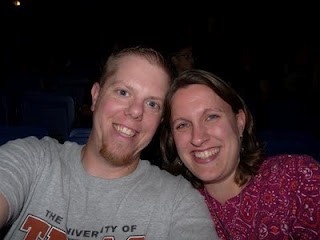 The new lead singer of the Newsboys, from DC Talk, Michael Tait.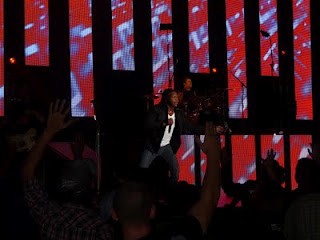 Their guitarist recently returned as well after Paul Coleman left.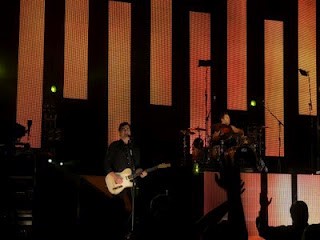 Here they are doing a little jam out on the catwalk. They played some old songs and some DC Talk songs.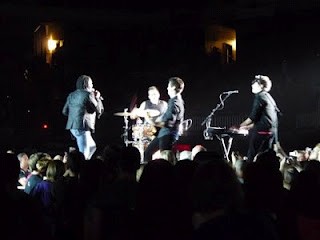 Back on the stage.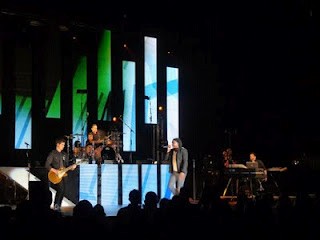 It was a good concert and we had a lot of fun. It reminded me a bit of how old I am when the young middle schoolers were around and I realized a few of the songs they played were older than the kids.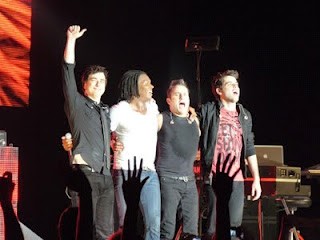 We got to get some stuff signed afterward, so here is the band up close. They were nice, but it was pretty rushed.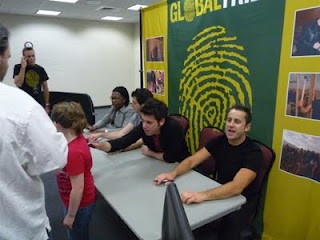 A few weeks later Switchfoot was in town. I didn't get to go to the concert, but we did get to go to a CD listening party with them at a local radio station. It was cool hearing from them about the process and thoughts on different songs. They seem like a cool group of guys.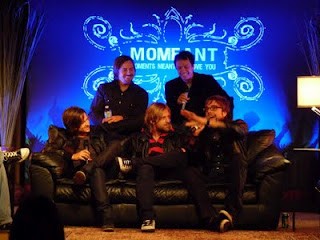 Previously a CD of theirs, "Oh Gravity" was flown in space. They were presented with it at one point by the astronaut. However, only one copy means the band basically just hangs it in their studio. The same astronaut flew again, and this time each of them got a copy. Pretty cool.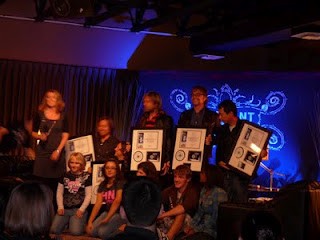 We got our picture taken with them, though I haven't gotten it yet from KSBJ. Here they are with someone else.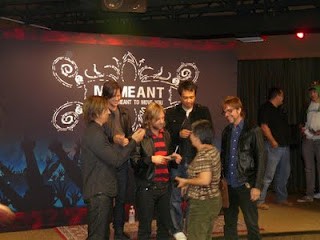 We later went to a concert that I really loved. Hawk Nelson, picture below with us, as well as Skillet, Decyfer Down and The Color Black. It was an awesome concert.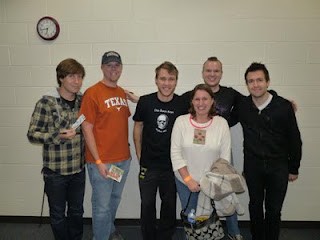 Kendra's brother, Matt and his wife Jennifer were at the concert volunteering for a charity they help with.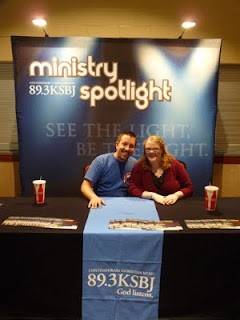 I love Hawk Nelson, and here they are, including magical glowing lead singer. Spotlights confuse cameras in dim rooms.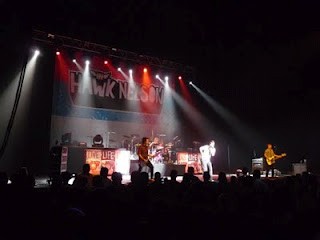 I love the label on their new CD. Pugs always look so weird. More so with 3D glasses on.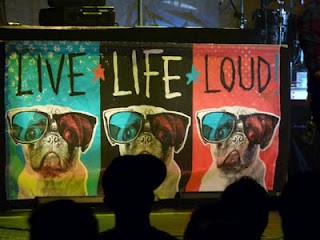 Here's some of the band with the glasses on as well.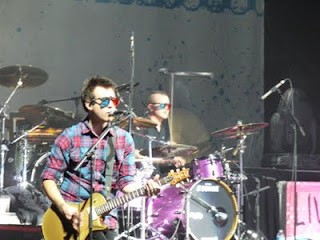 Here's the self portrait.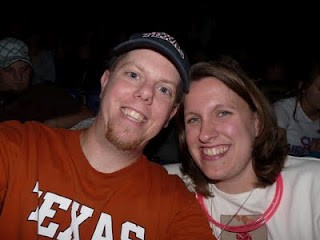 You can see the massive bank of speakers here. This is without zoom. My ears were ringing for a few days. It was totally worth it.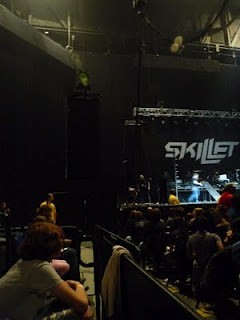 yes, that's a skillet they're holding.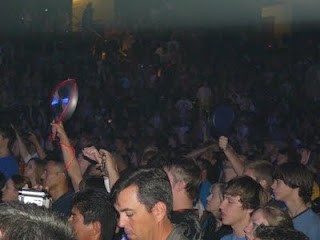 And this is Skillet on stage.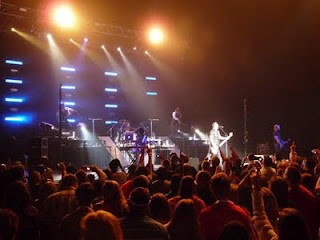 This was definitely a rock concert. Fire, air cannons, steam, fireworks, moving risers, it had it all.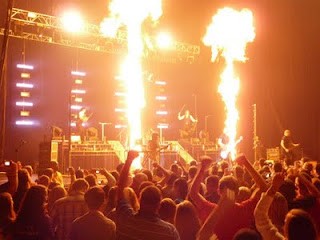 There's the air cannon or whatever its called.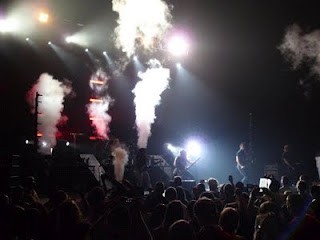 This is their drummer singing. The lead singer is on the acoustic behind her.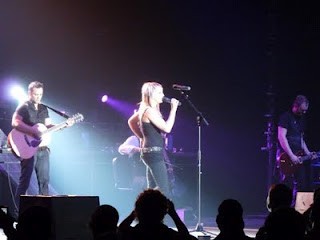 You can see the whole band here. The leader singer on acoustic, the drummer singing, the keyboardist and the guitarist on the far right. The lead singer also does bass guitar. Also, what goes great with rock, flames and fireworks? Head banging violinists and cellists.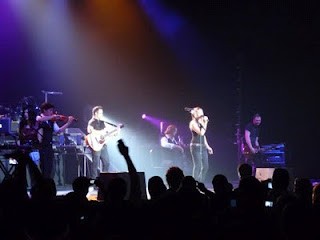 Green!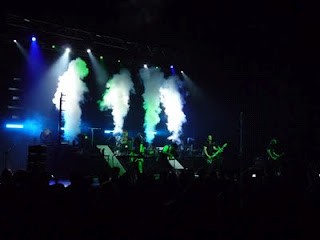 Fire…there was a lot of it. You could feel it in the crowd.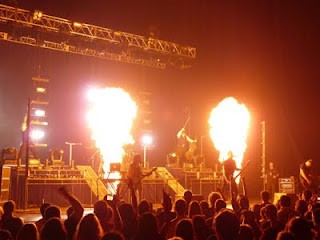 One of several guitars used that night.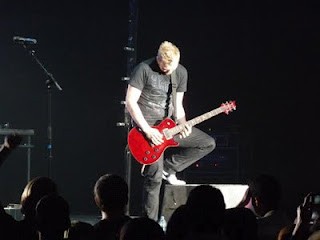 Fire and the air cannon stuff.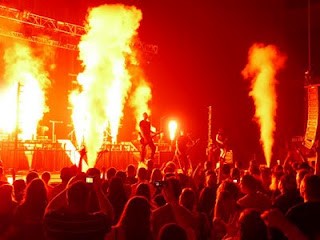 It was an awesome concert. I have a great movie that goes with it, but I need to trim it down. Right now its over half a gig and in HD. It shows a bunch of the fireworks and such. Of course the audio is a buzz since the camera couldn't handle the levels.