We went over to our friends the Esbeck's house for their neighborhood's fall festival, since our neighborhood is too lame to have anything. There was a costume contest, so we went as the Flintstones and Rubbles.
Here's Bam Bam.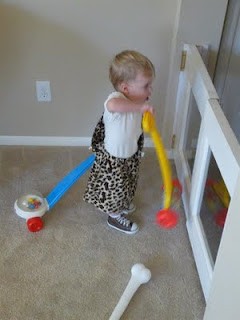 Betty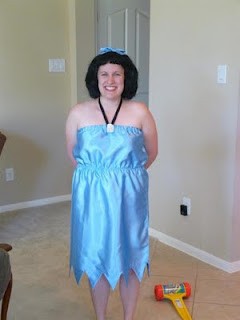 Barney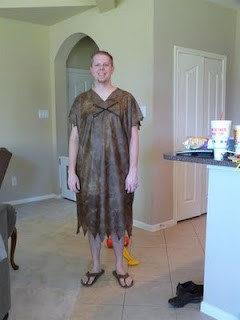 Betty and Bam Bam.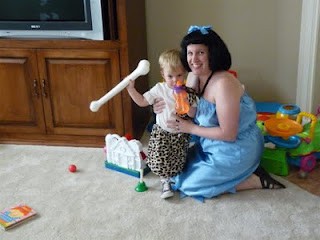 Here's the whole group. We won the contest. With two cute kids and a dog it was no contest. Unfortunately we were late for the kids contest, so they didn't get their chance to dominate in that category. We of course know they would have won.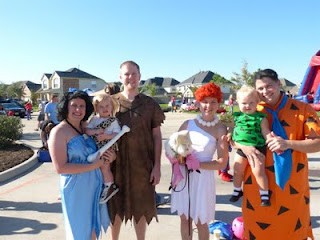 The Rubbles together.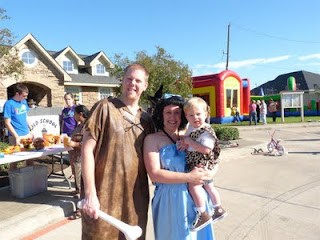 The Flintstones.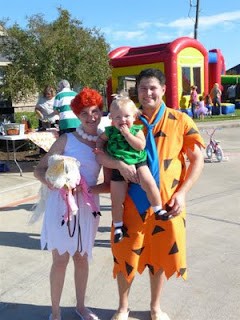 Here's Levi Bam Bam pointing at a plane. There were some YMCA staff there helping and so he was flirting with the girls.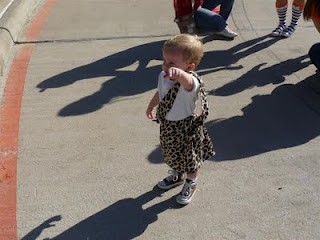 Here we are. Notice the chocolate on his face. The sun was blinding us, so he's squinting.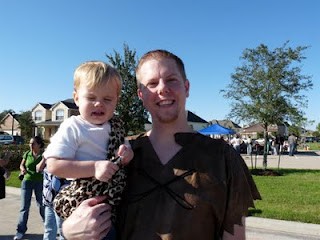 Here he is dancing. He was won of the dance contest winners. The little strawberry shortcake girl in the background was really good.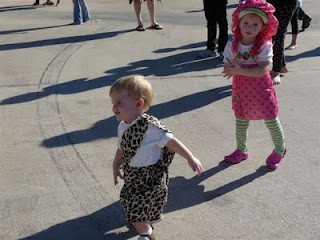 He had a lot of fun in the bouncer.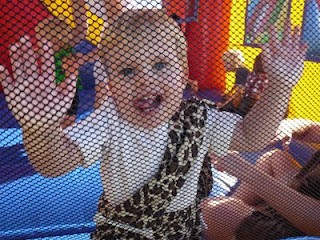 And on the slide.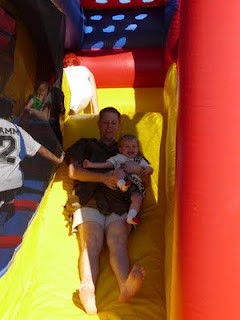 Especially the big slide. We finally had to stop because the daddies were getting too tired to sherpa them up there.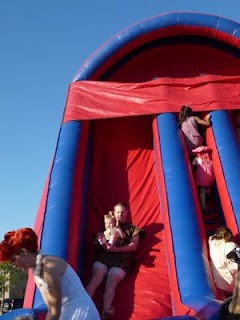 They even had a booth to make your own decorated cookies. This is the one I did with Levi. He enjoyed eating it soon after.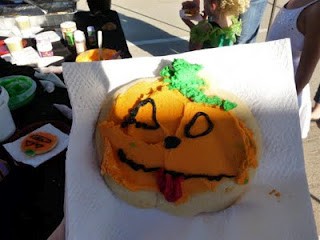 Here's our costume trophy.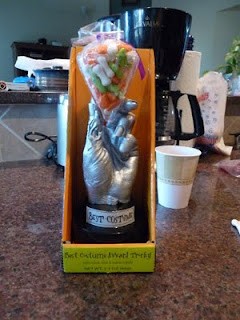 Here's the attack pumpkin getting carved.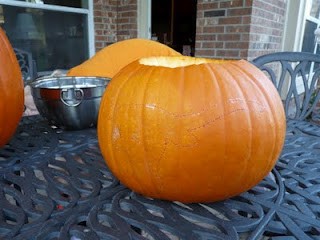 Here's the dads starting the process with the kids all stripped down for the mess.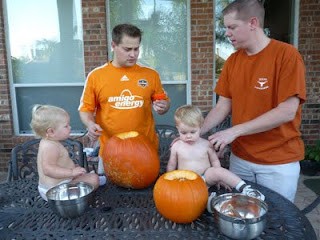 Levi got bored midway through and wanted to play in the yard. here he is yelling.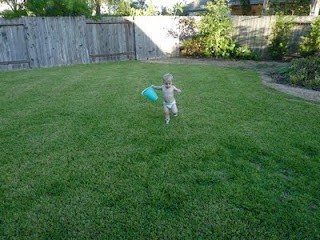 The moms took over and finished the job.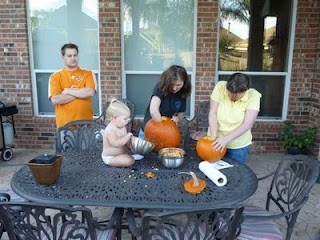 Levi played in their water feature.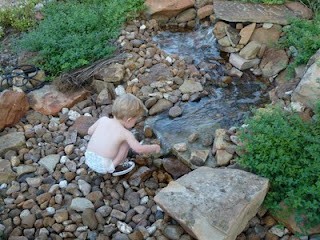 Olivia thought that was fun and decided to join him.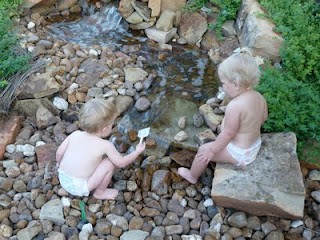 Inside later I carved up our pumpkin.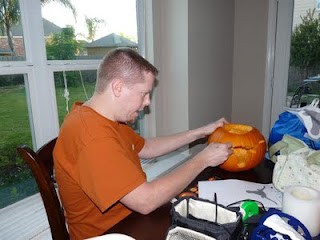 It turned out great. You can see the broken stem. Levi took that out with his face. You can see the other side of that in a previous post.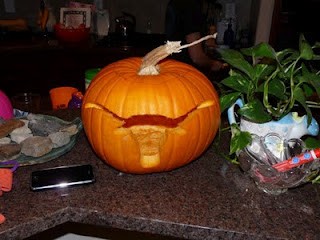 It was a lot of fun, followed by Texas dominating Missouri in football. Olivia's family is from Missouri. I think they knew it was coming though.