We went to the Wings Over Houston Air Show last weekend with Levi. We met his Uncle Matt and Aunt Jennifer there. We also saw his buddy Eric. Unfortunately, we had forgotten to charge the batteries in the camera, so after about midway through the day our camera died and we didn't get any more pictures. Uncle Matt got a bunch, so we'll have to get some from him if we want more.
Here's Levi inside one of the Coast Guard rescue helicopter. He's looking for the button that fires the missiles.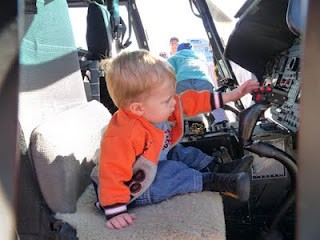 Here we are looking at the NASA super guppy. This big plane is used for transporting things. They carried Apollo Saturn V pieces in this from what I understand. I've also seen pictures of it carrying a whole T-38 training airplane.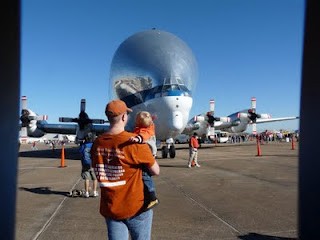 Here's Levi and I in front of a C-17. This is a giant plane and it was starting up the engines. Its the closest he's ever been to the outside of a plane, and he was a little worried.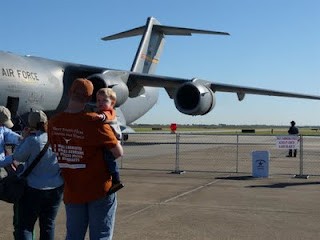 Here's the Blue Angels planes all lined up. Unfortunately the only pictures we got of them are on the ground.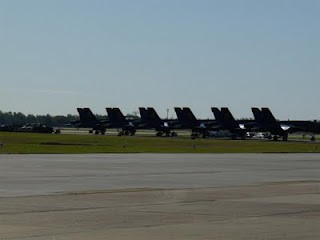 Here's Levi check out the parachuters as they get ready land.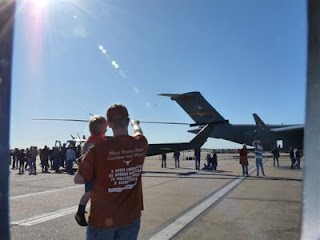 Here's a Super Hornet doing an accelerated takeoff. It was flying solo and got to do some pretty impressive maneuvers. This was when we remembered our ear plugs too. Levi would get a little worried every time the noise got loud. We'd do our best to hold him and keep him calm. He would get very worried if he was in his stroller when it got loud. He got a little more used to it later in the day, but still preferred being held.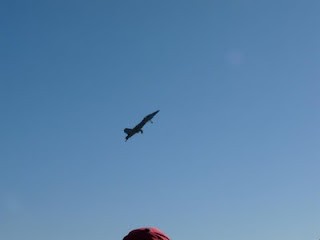 Here's one of the prop planes from the show.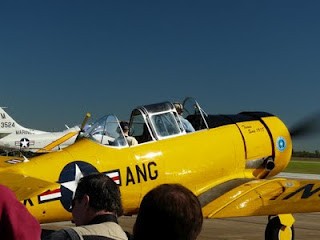 One of the older jets and helicopters we saw. We had just been in that area, but had to leave so they could fuel up.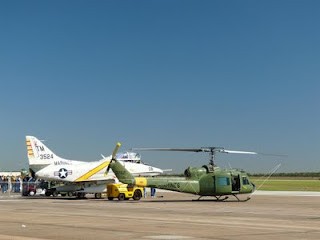 Here's the super hornet landing.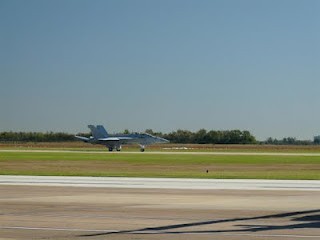 And taxiing by after landing.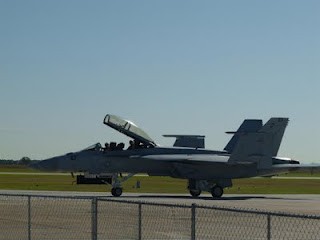 Here's the Coast Guard doing a demo of a rescue out past the Blue Angels.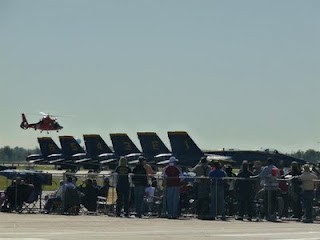 Here's the C17 and one of its predecessors, the C47 flying in close quarters. They aren't different distances away, its just that the C17 is that huge.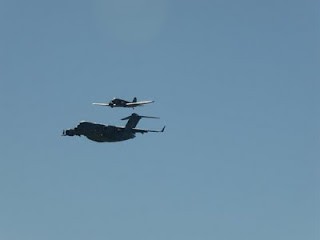 Here's my lady and my Levi hanging out watching the show.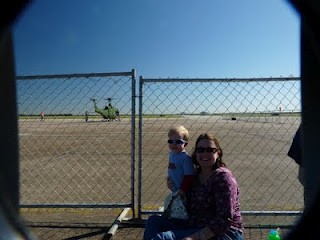 I love these old planes, but I sure wouldn't want to be the bubble gunner.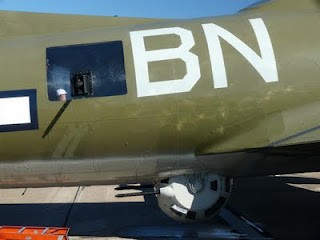 A ridiculous monster truck for the Air Force.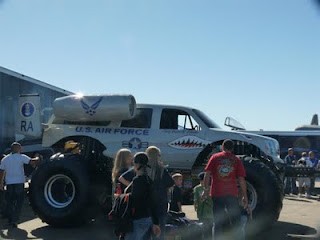 A predator. When the robots take over this will be looked back on as one of their ancestors.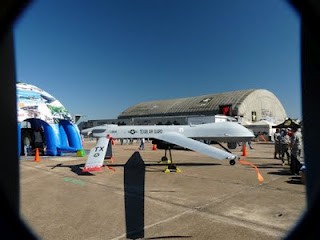 Some of my coworkers worked on this guy.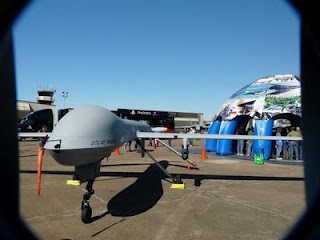 I believe this is an Apache helicopter. We couldn't get Levi in this one.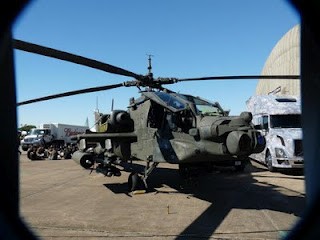 I believe this is a Warthog, A-10 Thunderbolt II.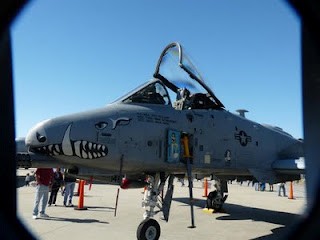 Here's one of the prop trick planes. It was pretty impressive.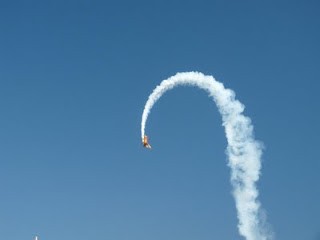 That's it upside down above us.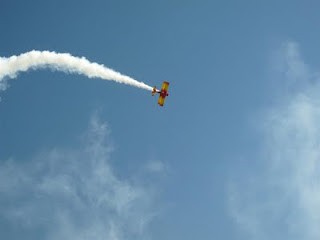 Levi did a great job not getting fussy at the show. Unfortunately he wouldn't take a nap all day. He kept saying Jet, Plane and Loud. He still is a week later. He definitely had fun, but it took a toll on him. He stayed awake to see the C-130 Fat Albert takeoff and flyby and then, while the Blue Angels took forever getting going he fell asleep.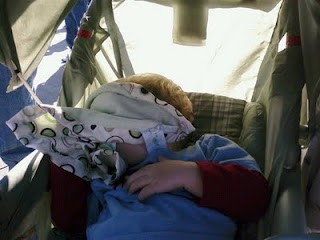 He slept through the whole Blue Angels show and didn't wake up until we got to our car. Unfortunately that meant he was awake for the 1.5 hours that it took to go home.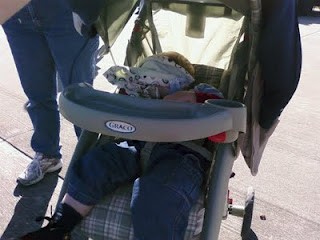 Later that evening we went trick or treating on our street. I still had all the filters on the camera, and I needed to take one of them off, hence the circular edges. It also didn't focus for some reason.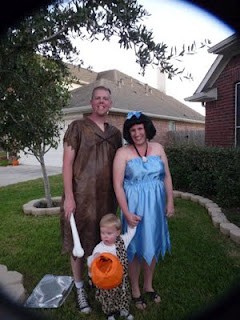 Here's my Longhorn pumpkin. Next year we won't carve it so early so it will last better.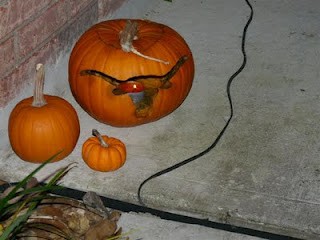 Lit up at night.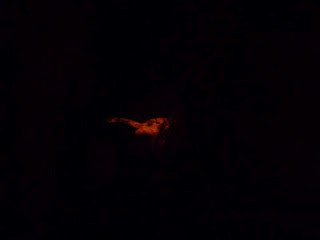 It was a busy day, and we all got a sunburn, but it was a lot of fun.