We got a fancy new camera in today. Kendra was serving at church, but I was home with Levi, so we had to try it out.
This is the first picture taken with the camera. Unfortunately, he wasn't in a picture taking mood. He was having a rough day. He either has a cold or allergy issues.
He was hanging out in his high chair as I was trying to get him to eat. Here he is with his play spoon. We give him an extra while he eats to keep him distracted. He keeps wanting to try to use it, but he's not that skilled yet.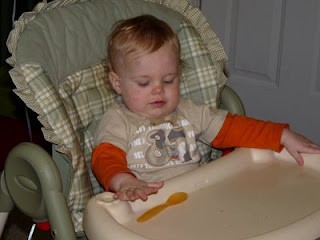 Levi still has his one year birthday balloon over his high chair. He'll pull it down sometimes to play with it while he's eating.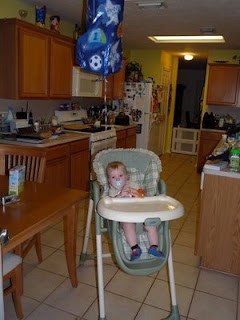 He was goofing off a little bit at one point. Not quite happy, but I got a smile out of him.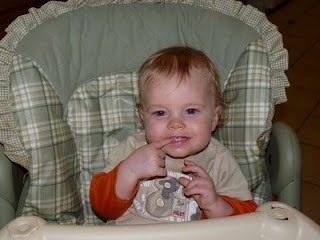 He has a habit of playing in the dog's water bowl. I figured I'd get a shot of it before I hauled him off.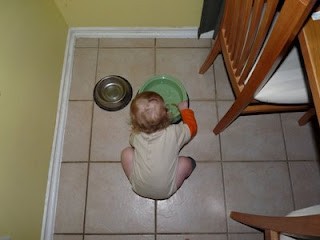 He went back again of course.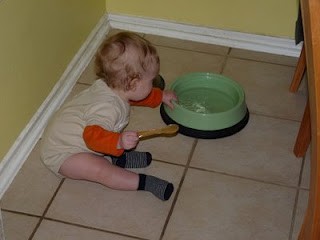 And the cat came to investigate.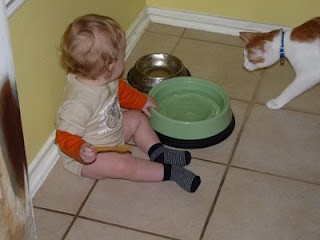 Tyler likes to play in the water too. Tyler and Levi could have a lot of fun together if it wasn't for the trouble they'd get in.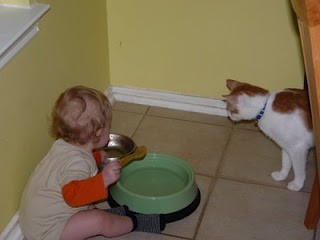 This is Levi dancing. He bends his knees and bounces up and down to the music. Its really cute I'll probably get some video of it at some point. A picture doesn't do it justice.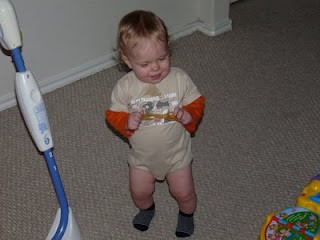 The music stopped. Now he has to hit the button again to get it going.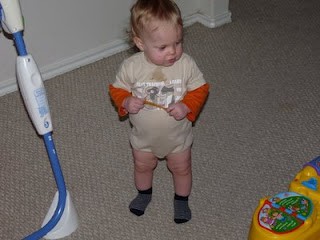 That's all for now. Its been a while since I'd posted any pictures, so I figured I'd get some on there. He walks like crazy now, so this camera, with its fast response time will be handy.