Trying to catch up…
I know, I know, I am really behind on blogging. I think about it all the time but just not when I am home with my pictures. I need to start emailing updates again just to write down my thoughts so I can scrapbook them (if that ever happens). Here are pictures from Christmas to mid January.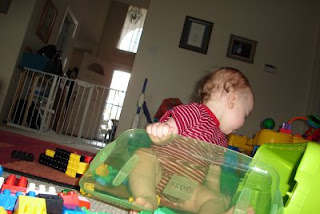 Levi really likes his duplos. He is starting to try to put them together now rather than just try to take them apart and bang. The Lego store has a lot of different types of duplos so we might have to take a trip there to check them out.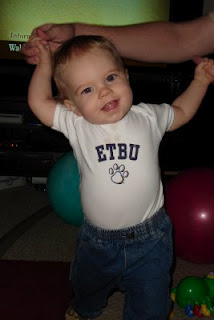 I got this outfit for Levi from my college before he was concieved. It is so neat to see him wear it.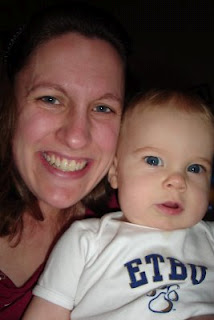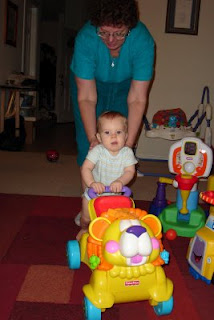 Here he is walking behind the toy that Grandma and Grandpa got him for Christmas.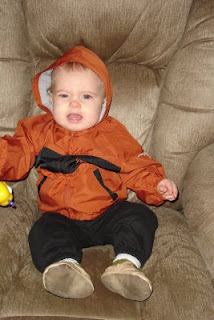 This isn't the best picture of him but I love his UT windbreaker.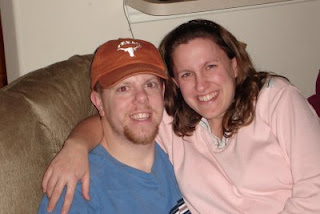 Robert and I on New Year's Eve. (yes these are out of order).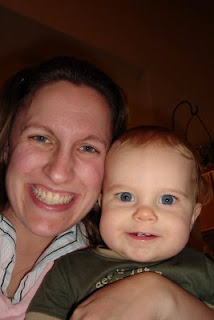 Just a fun self portrait. Love those teeth and eyes!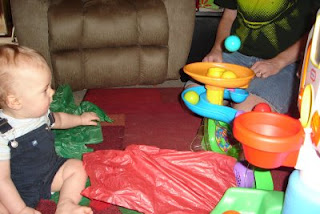 Playing with his ball popper that Robert and I got him. He loves this toy. So do Tyler and Zoe.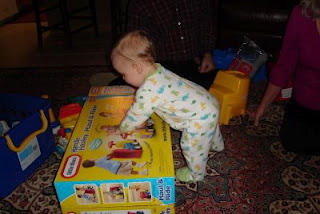 Opening his gift from Granny Janny and Grandaddy.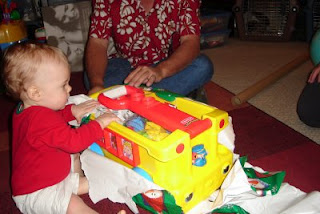 Opening his gift from Nana and PawPaw.
I forgot to post that it snowed at our house at the beginning of December! It was so neat and a lot!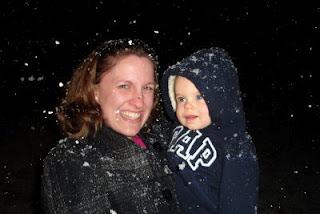 That's all for now. I have a ton more pictures but I am too tired to post them. I wish blogger had an option to pick multiple photos at a time and would post them in the correct order.
We are doing great. Levi's birthday party is the 7th and he turns 1 on the 9th! I can't believe my little boy is already 1!! A year ago today, I was in the hospital with my blood pressure being monitored. Lucikly I was able to go home on bedrest (Robert got to watch the Superbow at home) and have Levi the next weekend. God has blessed us so much this last year.