Trip pictures finally!
I won't post too many from our Baltimore part of the trip because Robert has a lot on his blog. Make sure to check it out!
Here is Levi with a hat that his Great Uncle Larry had. He had a lot of fun with Uncle Larry and Aunt Sallie.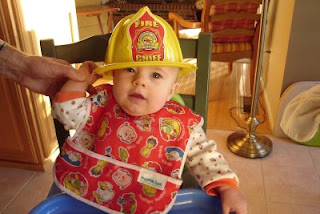 We went to a pond that had ducks and geese at it. Levi liked looking at them. Check out the sweet raccoon hat!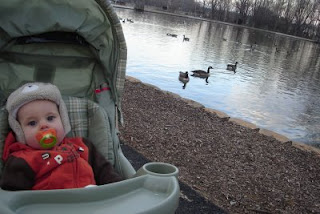 There was also a great park near the pond. Can't wait to go back when Levi is bigger!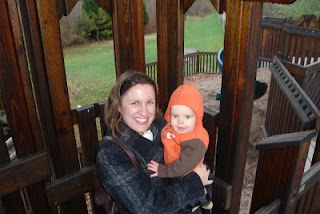 My 2 favorite guys enjoying the crisp cool Maryland air!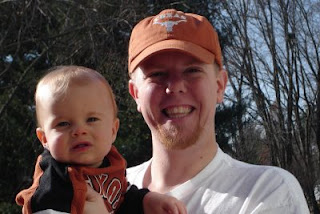 Maryland is known for their crabcakes. We met my Mom and Charlie ( they were visiting my Uncle Francis, Aunt Janet and Aunt Betty) at Boxhill Pizzeria. They have been awarded best crabcake. Let me tell you, they were SUPER! We forgot to take pictures before we started eating.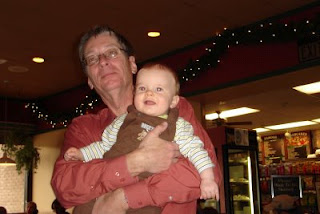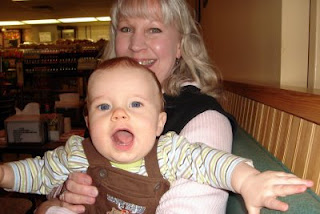 Here is my Aunt Betty, Levi and Robert. We couldn't get too close to her since Levi carried lots of germs and I was sick. She is currently undergoing cancer treatment so we didn't want to get her sick.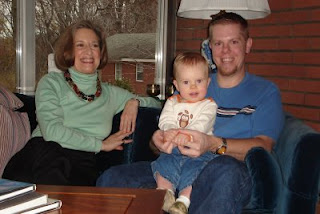 Levi enjoyed visiting with my Aunt Janet. Uncle Francis had to go back to work and Levi was asleep so we didn't get to take any pictures with him.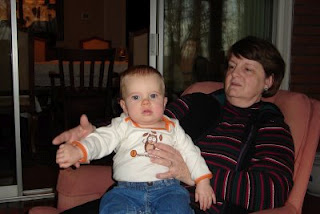 I will be working on the North Carolina pictures later today.