LOTS to catch up on!!
This is going to be a really long post. Make sure to check Robert's blog as well. There are some different pictures on his blog.
Levi loves to play in the tub. This was just one of the few cute pictures I took. Have to edit one of them before I post it online though. 🙂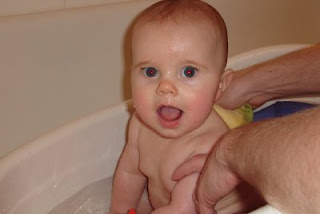 After bath each night we have playtime and a book. He has a basket of toys that he picks from and enjoys chewing the basket as well.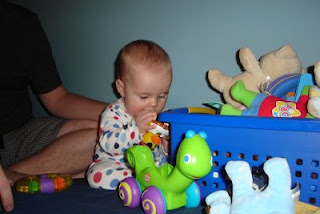 Levi is now in the Infant III class at school. Here are his first teachers. Mrs. Gemma and Mrs. Klarita. They are SUPER teachers and we miss them lots. They did great with dealing with crazy new moms like myself. Luckily we still see them at school.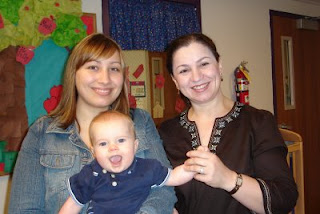 On September 4th Levi sat in a public highchair for the first time. He liked it a lot and it made it a lot easier to feed him and keep things clean.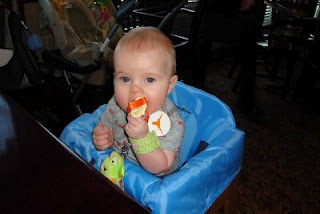 We went to Cheddars to celebrate Grandaddy's birthday with Aunt Mac, Aunt Danette, Ashley and Christa. We had a great time.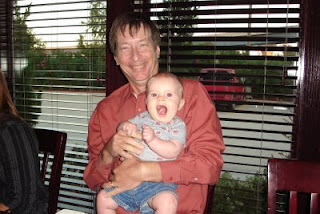 Later that weekend we met Uncle Matt and Aunt Jennifer at Carinos in Pearland to celebrate Grandaddy's birthday with them. Levi loves him Aunt and Uncle. You can see how fascinated he is with Aunt Jennifer's red curly hair.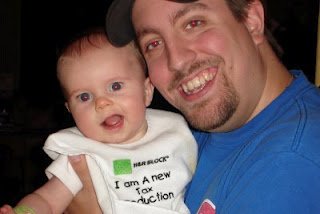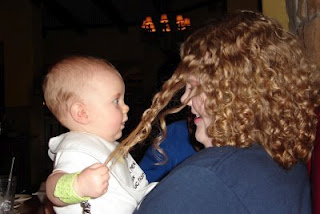 This is his first attempt at eating fruit puffs. Let's just say that we need to keep practicing those fine motor skills.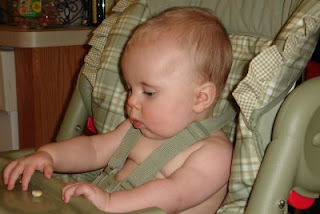 Thursday September 11 we got to experience our first hurricane evacuation! Ike decided to pay the gulf coast a visit. We left that morning around 10:30 to head to Austin to stay with Great Paw-Paw Jancha. We got to his house around 5 which isn't that much longer than it would normally take considering the traffic and stops to feed/change Levi. This evacuation went a lot better than Rita. Below are some pictures of the car/pets all loaded up. Everyone did so well during the trip. The cats were in the laundry room/bathroom combo and I heard minimal hissing and the dogs did great in their kennels and being supervised in the back yard.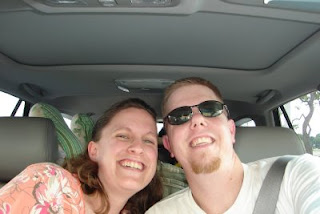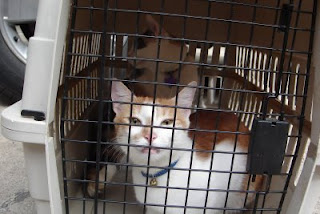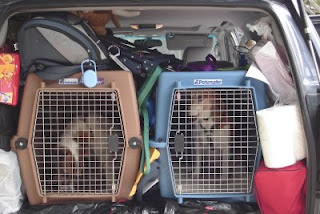 Here is a picture of Levi and Great Paw-Paw in the backyard. They had a lot of fun together.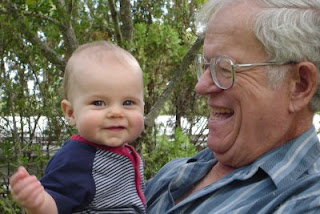 Levi has been standing really well (with help of course). No crawling quite yet but I don't think it will be much longer.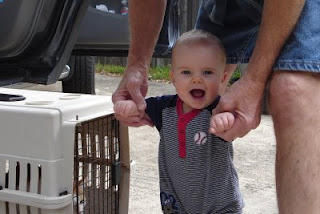 He didn't nap too well when we were out of town since his schedule was so thrown off. He took several naps on us. I'll never turn down some baby snuggling.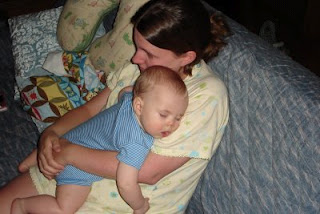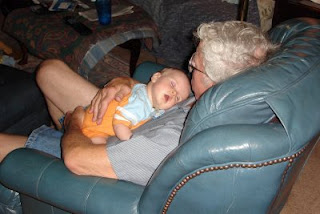 Of course when we go to Austin we have to stop by the co-op. They have a large Bevo behind it and we took advantage of the photo op. We got Levi a stuffed Longhorn named Cooper and a little Tiger friend that we named Ike. He is his buddy and Robert has more about him on his blog.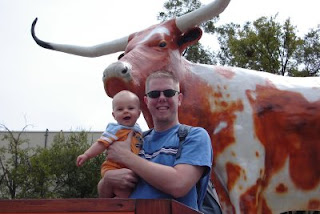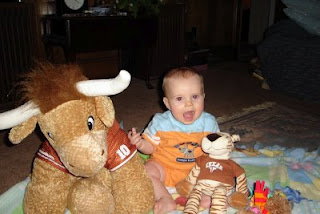 On September 12 we went to San Marcos to see my friend Jocelyn from college. She has a 10 month old named Josiah. It was neat to see them play. Josiah was napping when we first got there and when he got up, Levi started talking to him. I think it overwhelmed him because he started crying. We thought it was so funny. Levi is quite social and loud. They had a good time playing and Robert and I enjoyed a nice meal after her husband Ken got home from work. It was SO nice to see a friend from college.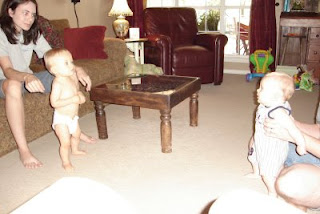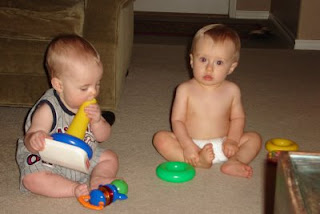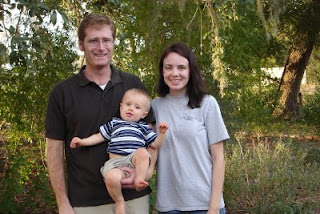 This picture is funny because Levi is trying to eat Jocelyn's shirt and Josiah is distracted by the trees above him.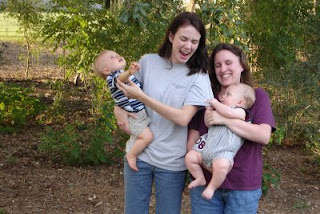 Here is a better one.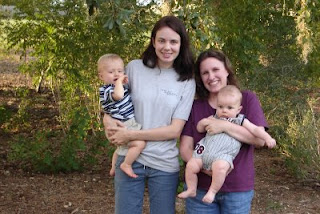 Levi was happy to have his swing back. He and Ike enjoy napping in it.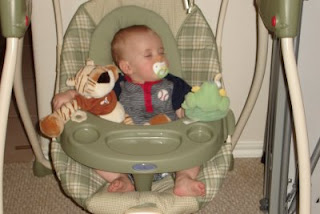 I think that's it for now. We came home on Tuesday the 16th to a house with power. Robert has pictures of our house after Ike. We have some damage to the roof and all of our fences are either down or leaning but overall we are very blessed. Things could have been a lot worse as they are in areas near us. My Mom and Charlie evacuated to our house and if they hadn't been here, there would be a large hole in the game room ceiling. They were able to poke a hole in the ceiling to drain the water out and put containers under it to catch it. We have a claim started with our insurance and are waiting for an adjuster to come out.