My first Mother's Day!
I had a wonderful 1st Mother's Day! It started out with Levi and Robert giving me a beautiful pair of earrings from James Avery and a card from each of them. Then we went to church where Levi made a poem with his foot prints on it. After church we went to lunch with our good friends David, Jodi and Reagan. We had a great time together! When we got home we all took a nap for a couple of hours. After we got up, we went to Levi's room and worked in it some more. Since I went out early to have him, we never did get a chance to finish things up. We hung letters for his name and some Winnie the Pooh wall hangings. We also organized his closet some. It is a relief to have it in better shape. So we didn't go or do anything out of the ordinary but we spent great time together. I love my boys so much! God has blessed me a million times over with them. Here are some pictures from our weekend.
Our friend Brian graduated from Grad school on Saturday and we went to a party at his house. Levi was fussy a lot but he did calm down and we were able to get a cute shot of the 2 of us.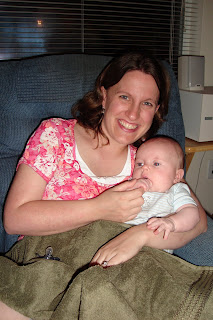 Here is Levi with my cards and gift.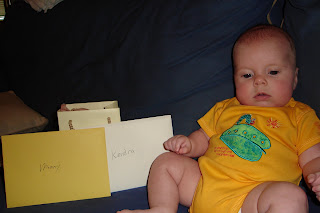 This is an outfit that Robert's Mom's best friend Lorraine made for Levi. It never go cold enough for him to wear it so we put it on him today to take pictures. He wasn't so sure about the hat.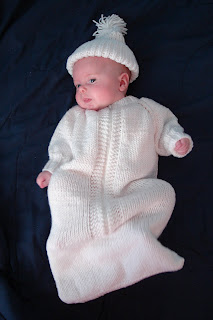 We took some self portraits out in the front yard this afternoon.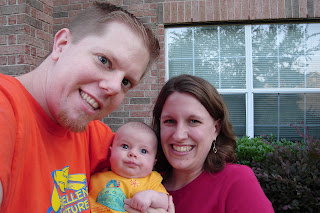 Then our neighbor walked by and took our picture.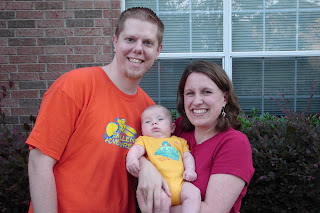 Robert took a picture of Levi and I. You can actually see how blue his eyes are in this one!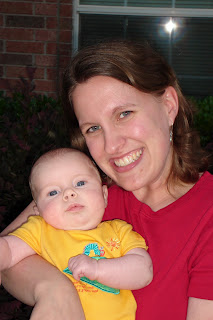 Happy Mother's Day to all the Mom's out there! Hope it was a great day.
Love, Kendra, Robert and Levi