Even with all the heat once it starts cooling off each night the kids all want to play outside.
Levi even ride his bike for the first time in months.  He has been very resistant to it for some reason.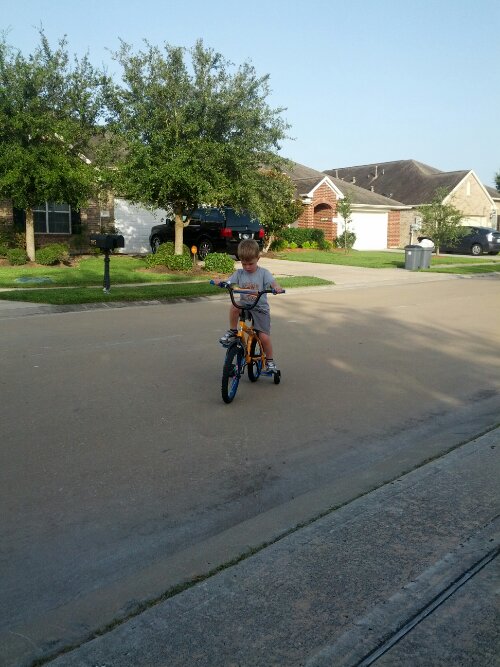 Josie wanted to ride a bike, but hers had the training wheels off right now so she can start learning some.  She used Levi's while he ride his old big wheel.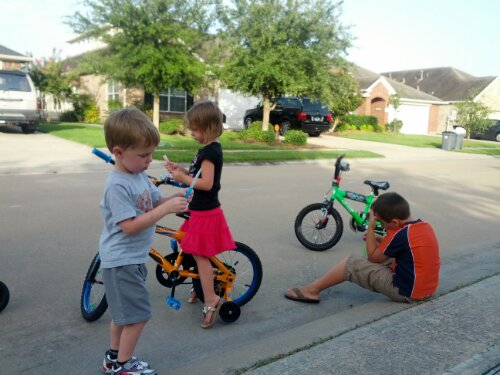 Then trains captivated everyone attention.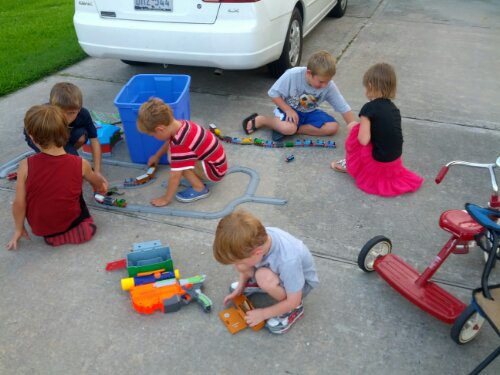 Later more bikes and some bump drafting.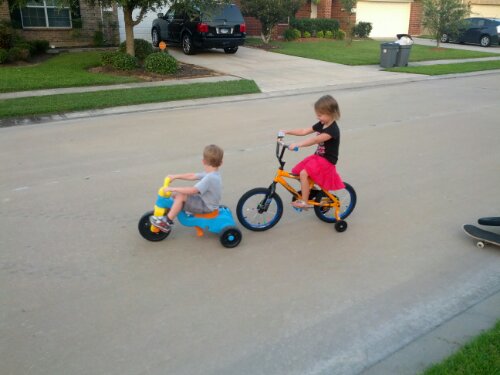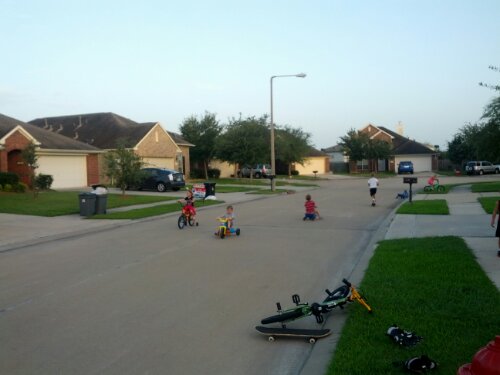 I know I'm posting a lot more ask if the sudden, I'm just enjoying playing around with the new website software.  All this time my family has owned our domain name and we really haven't done much with it.  It's also really ready to post from you phone, like I'm doing now.