I think almost every kid on our street was out tonight.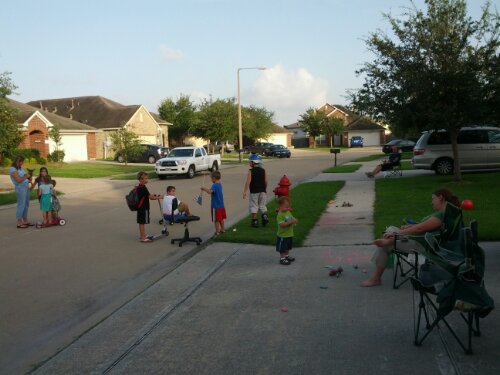 We were missing a few, but we had a lot of kids out running around.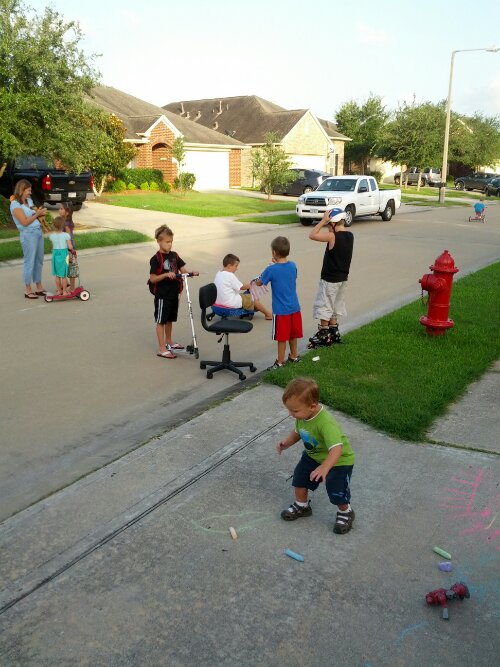 If it had wheels it was used to play, including an office chair.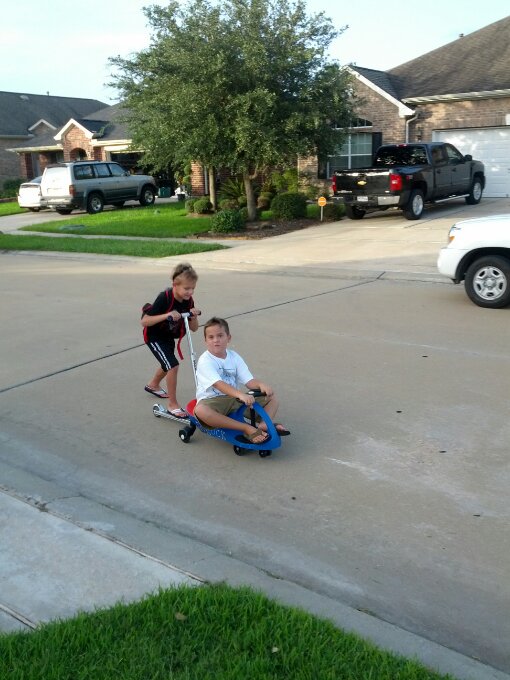 There was some tailgating going on.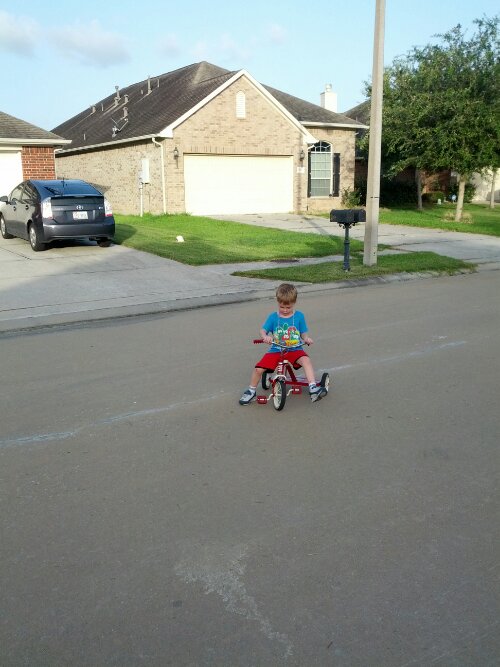 And some riding of age inappropriate vehicles.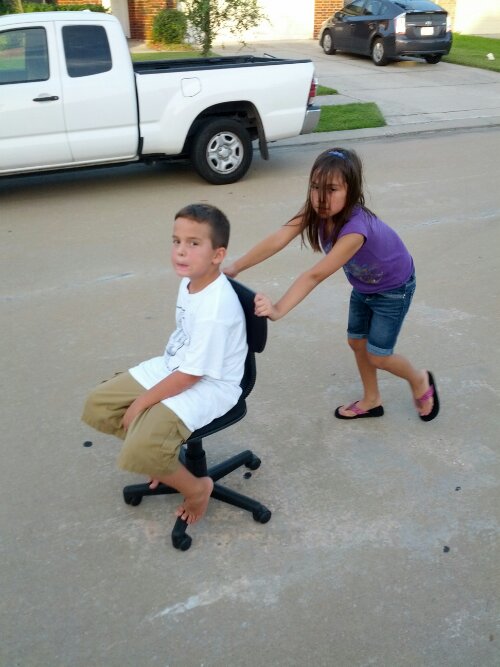 Or non vehicles.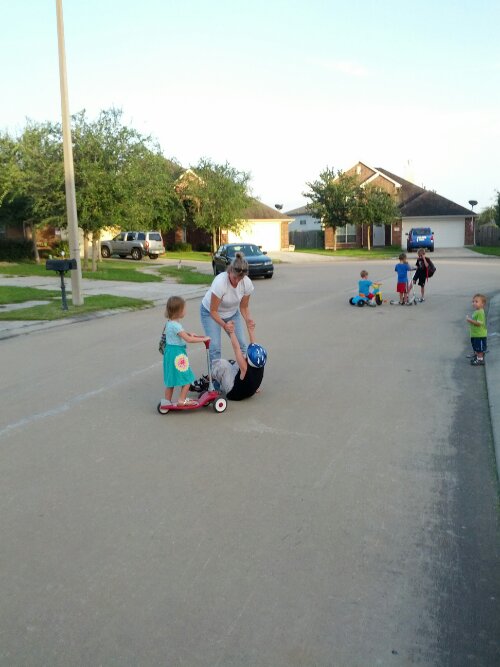 As well as some training on roller blades.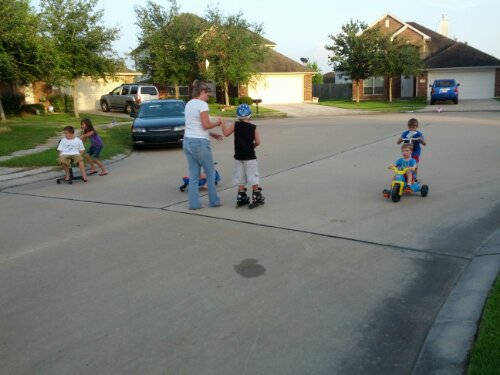 And a lot of falling from that.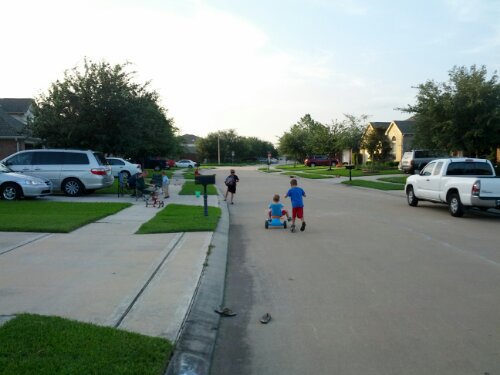 The kids just kept going up and down the street.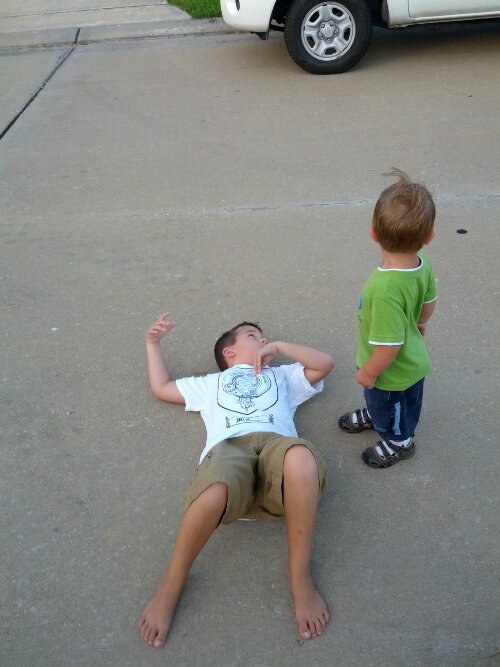 Sometimes they just had to rest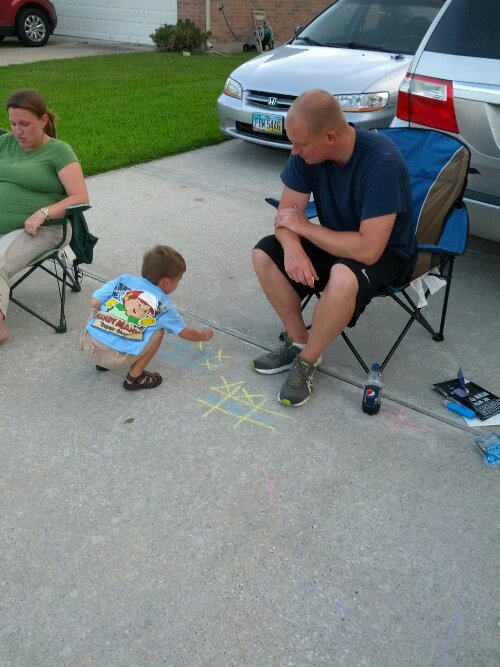 Other times they took a break to play with the chalk.
We love having good neighbors with kids. It has been great.
This is a phone post btw, so forgive any wonkiness.