These first few pictures aren't from Easter, they're from a few weeks before when we went to do a few geocaches in a local park. Levi enjoyed the walk and was of course hamming it up for the camera.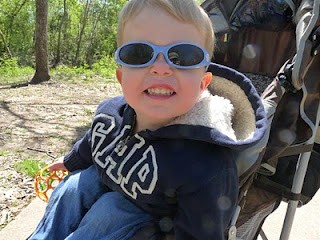 Here's a family self portrait.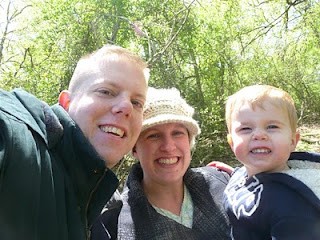 And here's Kendra and Levi heading out of one of the trails from a geocache.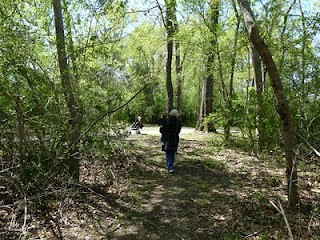 The day before Easter we went to an egg hunt at a church near our house. They had face painting and Levi said he wanted to check it out.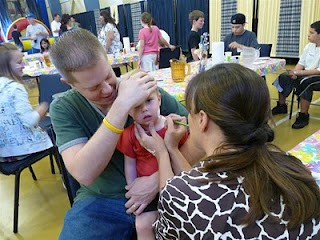 He did a really good job holding still.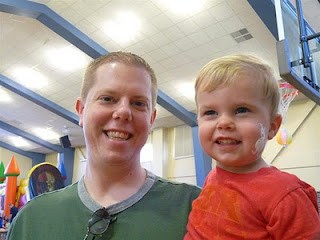 His bunny made it until later that night.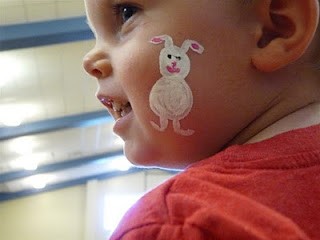 Here he is with his Nana and Paw Paw.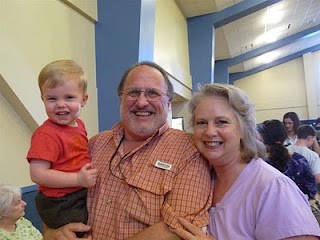 And a shot with the bunny. He wasn't a bit worried about a person in a giant bunny costume.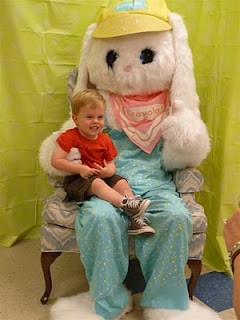 The egg hunt was after all of that and the weather was great for it. The only problem was everyone going out one door to get to the hunt. This meant a bunch of the bigger kids were out there a lot longer and they got greedy.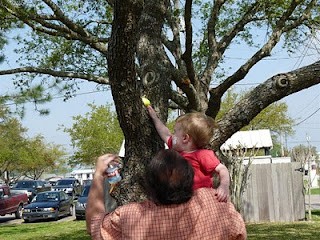 In the end Levi got to find some eggs, so he was happy. Some of them were in tight places only little guys like him could get to easily, so that helped.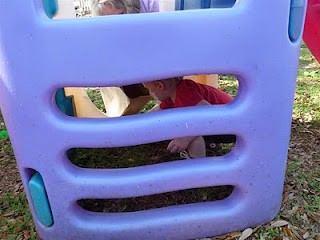 After the egg hunt he played on the playground for quite a while.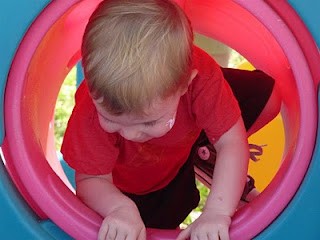 It was funny watching him in the tunnel.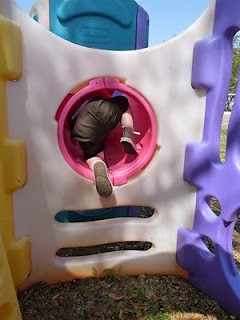 On Easter morning we had another hunt at our house with Nana and Paw Paw, followed by pizza for lunch.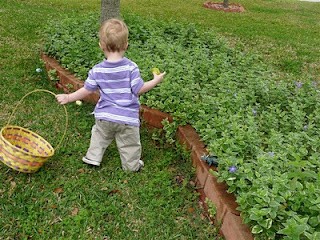 He got to find a bunch more eggs and had fun doing it.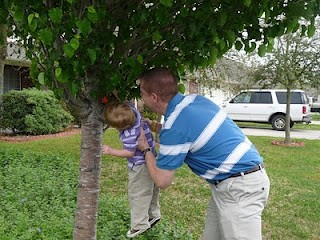 Sometimes his basket spilled, but he'd just pick them back up and proceed on.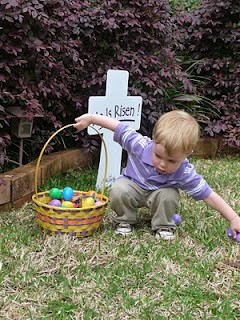 That afternoon after nap time we headed over to Mimi and Granddaddy's house.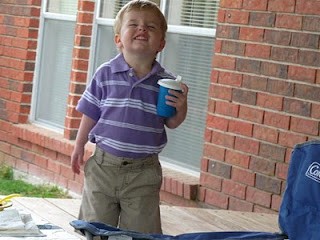 We played a little croquet.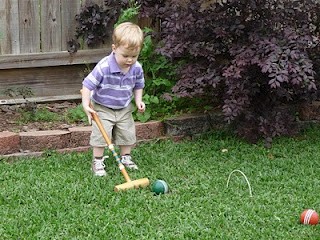 Hunted some eggs.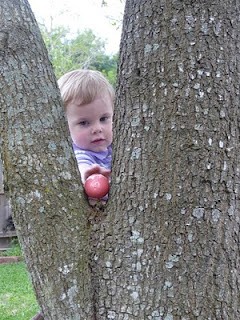 And a highlight, got some new travel Thomas trains. He now has Victor and Charlie (Granddaddy's name).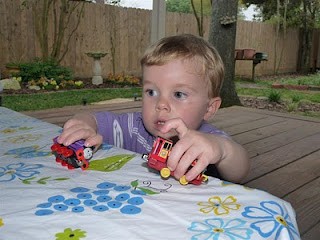 He got a basket from Grandma and Grandpa.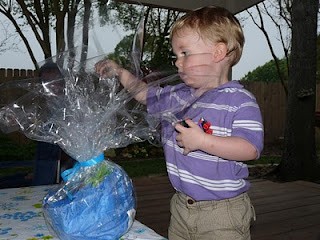 And mommy and daddy got one from Mimi and Granddaddy.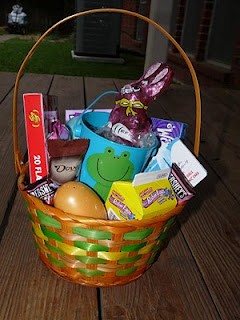 Here's Aunt Jennifer, Uncle Matt, Mimi, Granddaddy, Levi, Mommy and Daddy all together.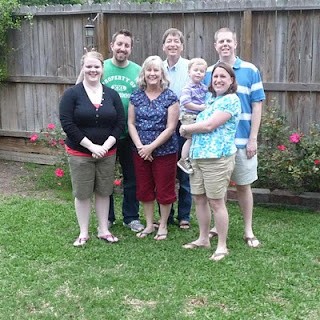 Daddy, Mommy, Levi, Grandma and Grandpa.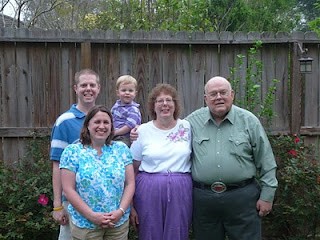 Mommy, Daddy and Levi (who is trying to get himself dropped)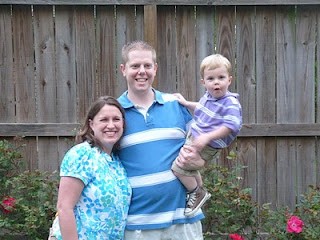 Grandpa, Levi and Grandma.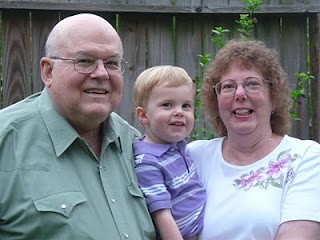 Granddaddy, Mimi and Levi.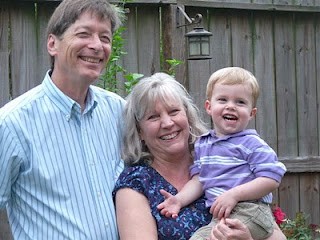 We had a good Easter and Levi is now an egg hunt expert.