We went and picked out pumpkins with Levi last weekend. We had a lot of fun, at least most of the time we were there, more on that later.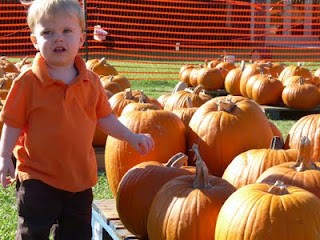 Levi found the bumps on some of the pumpkins interesting. Daddy was showing them to him.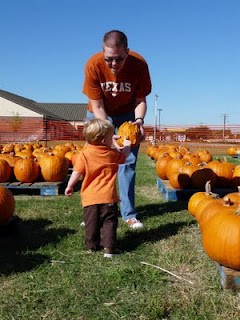 We had to sit for a closer look.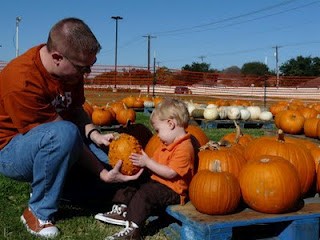 They also had little squash, which he liked.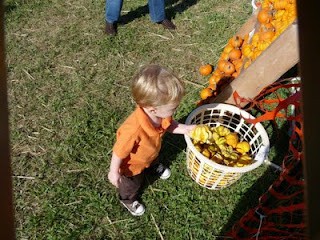 He had fun running around the area and all the pumpkin pallets.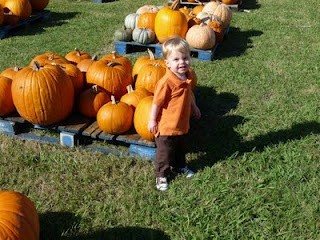 They had a lot of different types of pumpkins as you can see.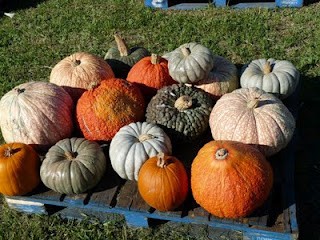 We even took a second to pose. Levi wasn't real fond of stopping long enough for this.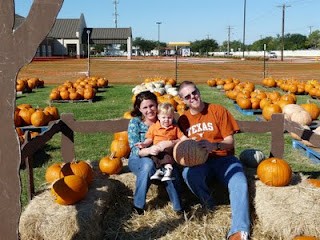 One of Kendra's co workers was there with her kids. Levi was hanging out with her daughter. She also has a son that was born a day after Levi in the same hospital. They weren't in the same place too much though.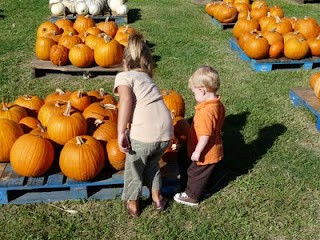 The two of them went exploring.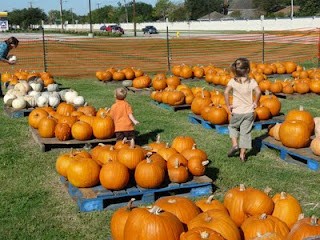 And Mommy showed him some different pumpkins.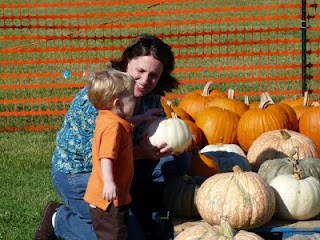 And back to being a ladies man.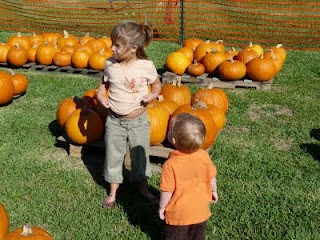 Playing with a little hay.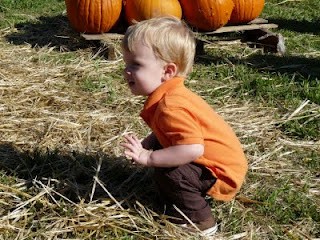 And there's all three of the kids playing.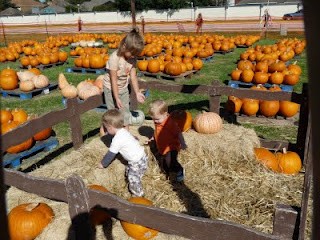 Then the not so fun part. Running over to be with Mommy Levi tripped. He fell right onto the stem of a pumpkin we had picked out. Mommy is laughing about something completely different, but it is a good clear picture of his battle wounds. Now when he sees the pumpkin and its broken stem he says, "bobo".