While in San Francisco there are a few sites you really have to visit. The Golden Gate Bridge is one of them. We had originally decided to go to Muir Woods and check out the other side, but we ran out on this day.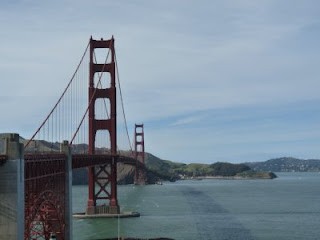 It really is a beautiful bridge.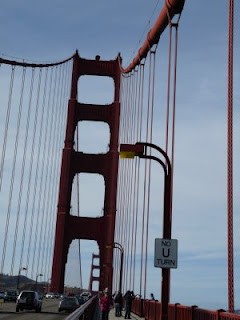 Levi liked watching the sail boats and para-surfers down below. He's point to one here.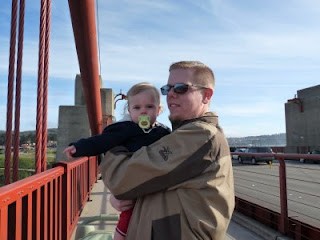 He had lots of fun looking down.

At the park on the San Francisco side they had these really pretty flowers. I don't know what they are, but here's a picture of them.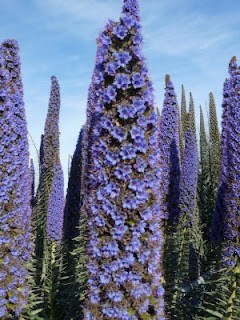 And here's the whole bridge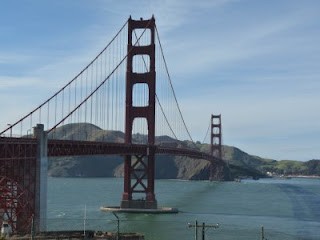 I like this shot with the flag and the bridge in it. Very patriotic. After this we went to a really good Mexican restaurant called Mamacitas. Unfortunately while we were there Levi threw up a couple of times. Thus began a rough couple days with a sick baby.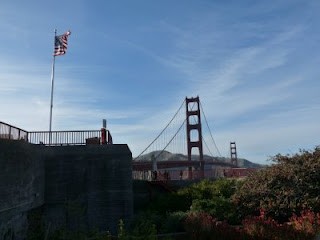 We had tickets for Alcatraz the next day. We made sure to work hard to keep him hydrated and get him rest. We figured he'd do okay at Alcatraz, so we went. He did just fine. In general the only problems he had where when he tried to drink fluids too fast and he'd get sick.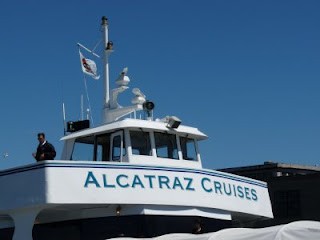 This is the sign near the dock. I think the Indians Welcome sign is from when some students took over the island.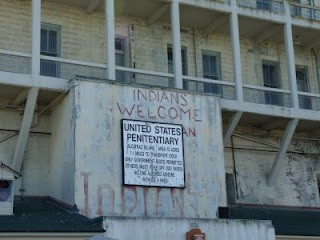 The fancy official park sign.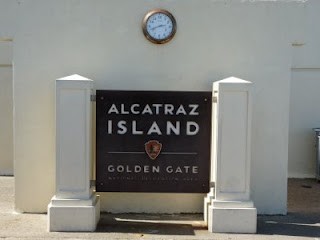 Here's a cell unfurnished. Pretty small and bare.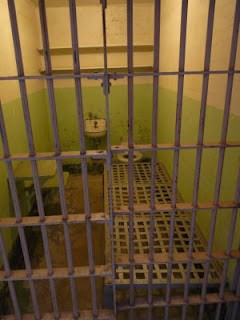 Here I am in one of the cells.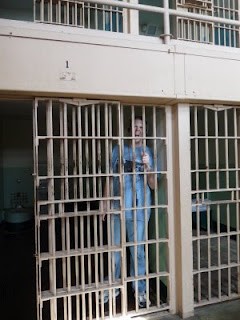 Here's a furnished cell. Not much nicer than the unfurnished.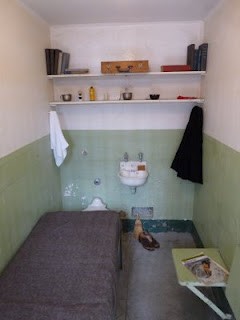 A view of the Golden Gate Bridge from Alcatraz.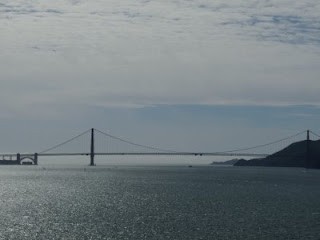 A sailboat from the island.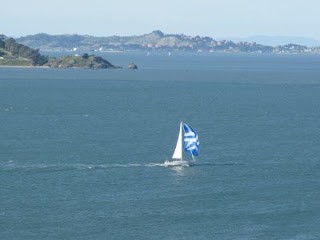 Here's the three of us with the skyline behind us.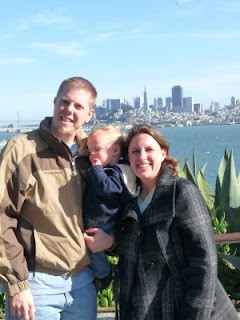 I'm showing Levi the city. He was more interested in all the seagulls down below on the parade grounds.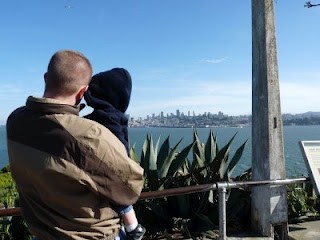 This is the sign coming up to the docks. We weren't too worried about getting in trouble for escaping.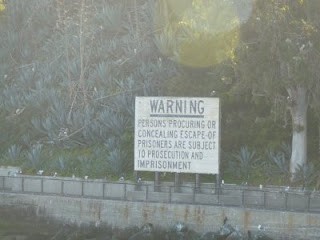 The view going back was very pretty.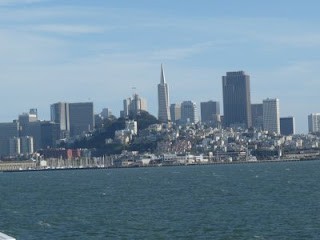 The view behind us wasn't bad either. Once again the flag looked great.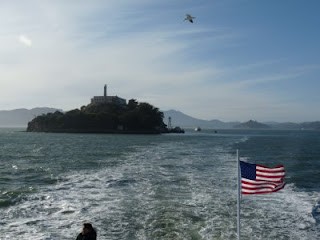 More shots coming soon.