Here are more pictures from our North Carolina trip over Thanksgiving. I will get caught up eventually.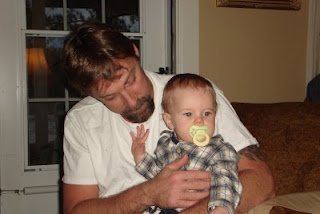 This is my Uncle James. He lives within walking distance of my grandparents.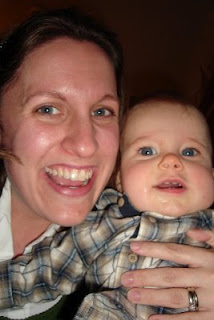 Fun self photo we took.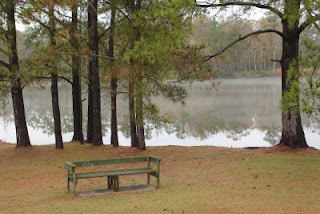 My grandparents live on a creek. The fog rolled in really fast one afternoon. It is so beautiful and peaceful there.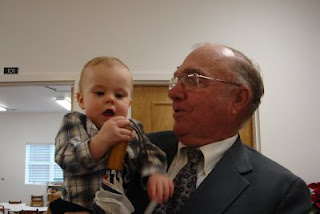 This is my grandmothers brother Billy. We always enjoy visiting with him and his family. Too bad we didn't get to spend more time with him.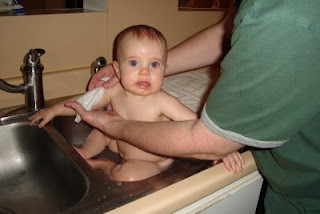 My grandparents have really weird water and it leaves a buildup in the pipes. Robert was going to help them switch out shower heads while we were there. Well when he went to take off the old one and the pipe broke. That left us the kitchen sink to bathe Levi in. This was actually the first time he has had a sink bath. He wasn't sure what to think.