Time for an end of year wrap up on pictures I have left on the computer. I know there are a few more on the camera, but I can get those later.
Here's the aftermath of our snow. It was a little too warm the next day for it to hang around.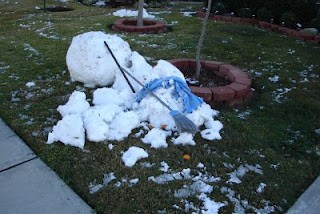 It was quite sad.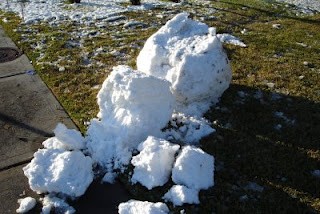 Winter wonderlands don't last long in the Houston area.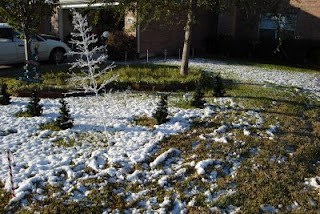 But they are pretty while they're here.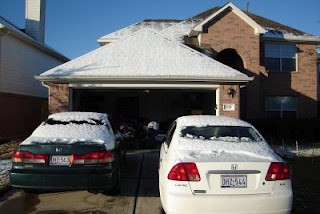 Here's Zoe helping me bake cookies. The recipe called for softened butter. She's helping soften it. Hint: look under her belly.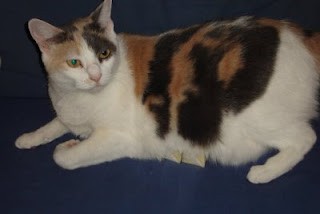 Levi loves the back door, watching the dogs. Lily is here panicking because she hates being outside. Bailey is in the background acting like a dog.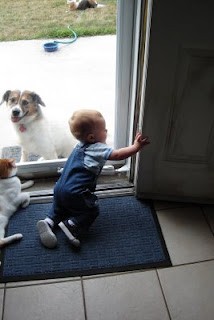 Here's a tip, when crawling through a tunnel make sure there's room to stand up on the other end. Otherwise you end up quite upset. The camera cord is in the picture, but I had to get the shot.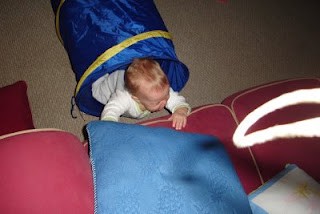 Levi normally takes pretty good pictures. This was not one of them. Still, it was a cute expression.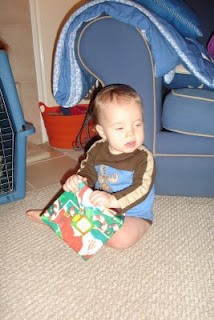 We went to the Dickinson Festival of Lights with Levi's friend Erik. Here's the entrance sign.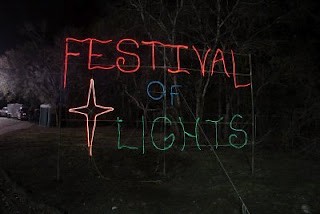 Here's Levi all bundled up ready to go see Santa.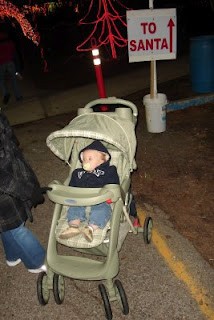 And here he is seeing the Santa. Apparently he doesn't like fake Santas. He much prefers real beards to play with I guess.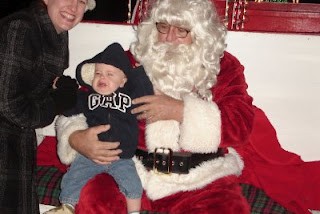 Here he is opening a present from my mom. He got lots of cool loot. Kendra has some more pictures on her page.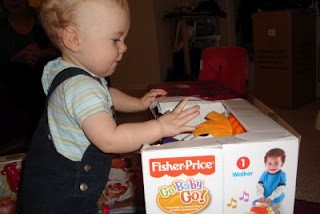 Here we are hanging out playing rock band on Christmas. Matt on drums, me on guitar and Levi on the microphone.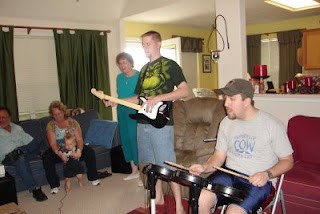 A close up shot. He loves playing with the microphone.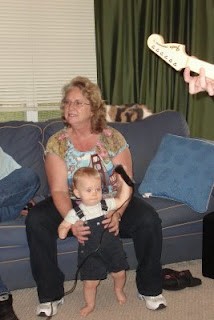 Here's Levi with his grandma and a bunch of toys. Fun stuff.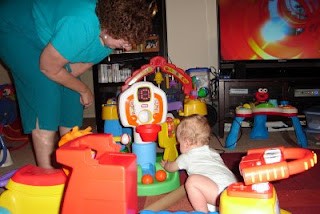 Here we are with Matt and Jennifer after Christmas dinner. There were a lot of pictures taken, so we're not all looking at the same camera.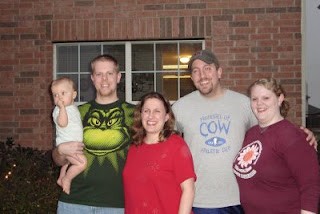 Here we are with Grandma and Grandpa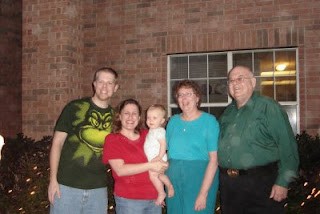 Here he is using his walking toy. He can move on his own behind it, but he still finds crawling to be quicker.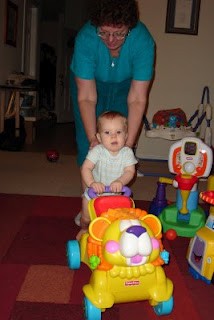 I was caught eating a lot of cookies over the break.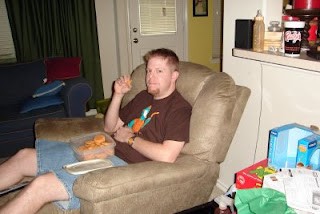 Kendra and the cats were watching Kung Fu Panda.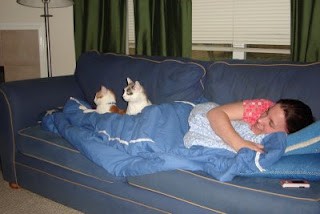 That gets us up to the week of New Years. I'm not sure what we have from then.