Jesse and Olivia came over to visit one Sunday this summer. Levi and Olivia had a lot of fun playing in his trains and tunnel. Olivias Mom Ann had to work that day so she wasn't able to make it.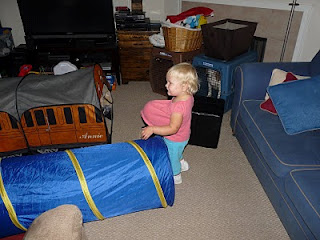 Olivia is going to have a little brother in late November. She put this ball under her shirt all on her own. Cracks me up!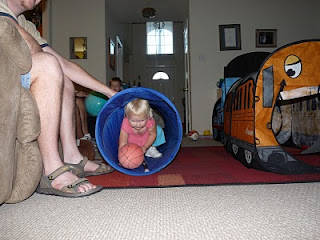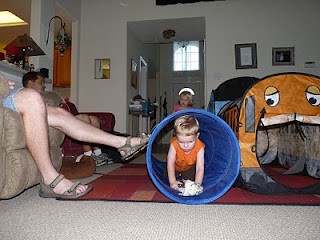 We always have so much fun when we are able to get together.