Levi is a big fan of dinosaurs. Here he is playing with Perry, Doris the Stegasaurus and Laura.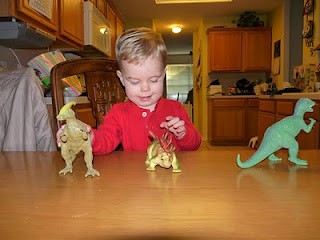 Perry goes to the park with Levi.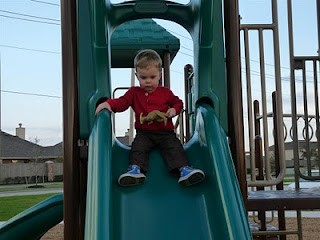 Kendra and I got to go see one of my favorite bands, Switchfoot, when they came to Houston.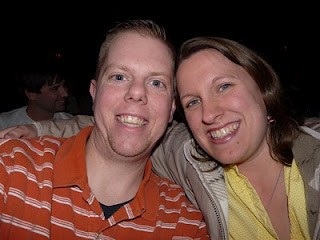 We saw them at the Arena, which has a rotating stage.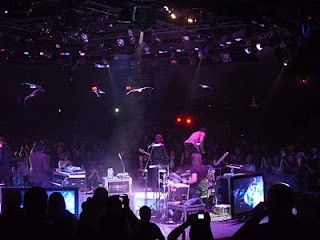 The seagulls on the stage are part of the "Hello Hurricane" CD theme.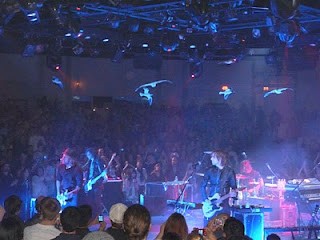 Here's Jon Foreman. He went through the crowd during a few songs. That's someone else's hat on his head. Right after this I got to high five him. The little preteen girls next to me practically had seizures because they touched him.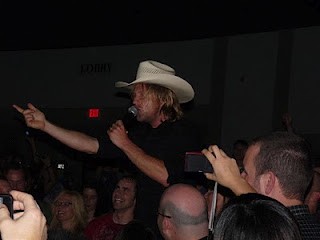 Levi's friend Olivia had her 2 year birthday party and Levi had a lot of fun at that.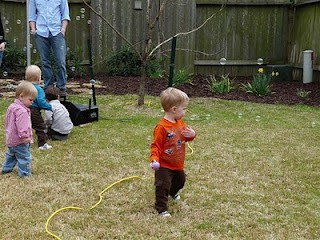 They had bubbles outside, which he enjoyed a lot.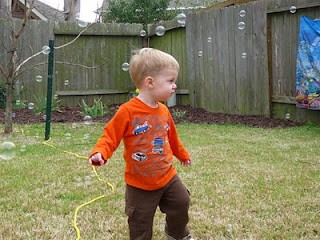 He also got a new UT chair to sit in. The cats were also big fans.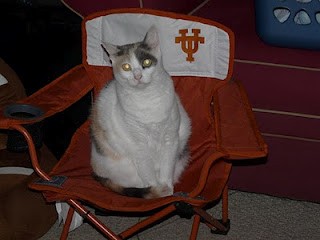 A big highlight was the trip to the livestock show. We got to roam around the petty zoo. Here he is checking out a deer.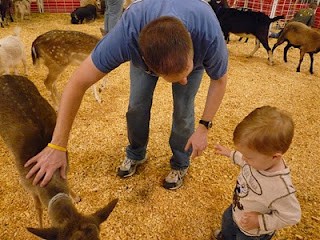 And a llama.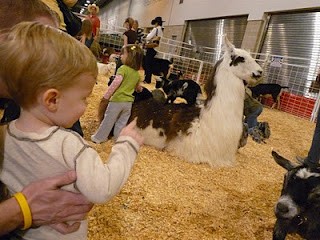 Here's Olivia and her mom feeding some animals.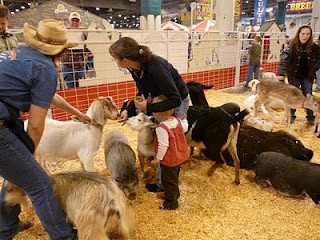 And a baby goat going piggy back on a very patient llama.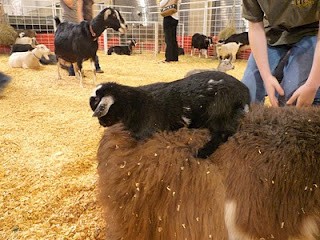 Levi got to pet the llama, which was very soft, but not wearing any red pajamas.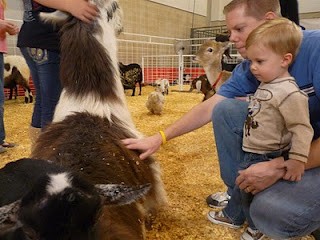 A posed shot.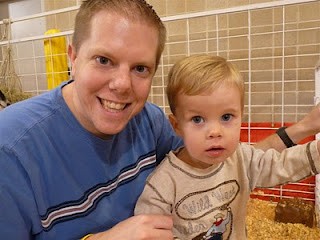 And another. He makes lots of silly smiles now a days.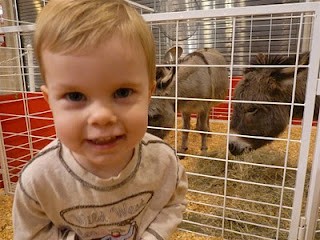 Here they are looking at recently hatched chicks.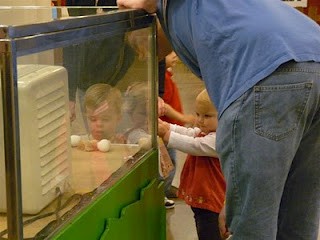 And some bunnies.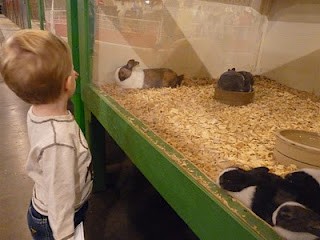 Riding the horses.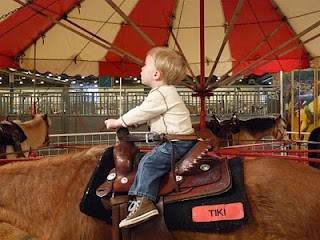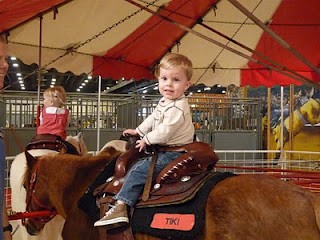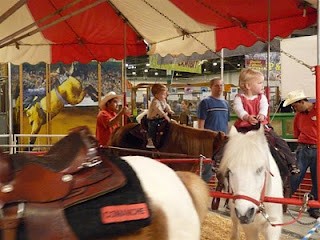 Getting ready for the mutton busting. It was raining of course and the stands for the mutton busting (sheep riding) were not covered. Mutton busting is for 5 and 6 year olds and if they do well they get invited back for the rodeo that night. Levi wants to do it later.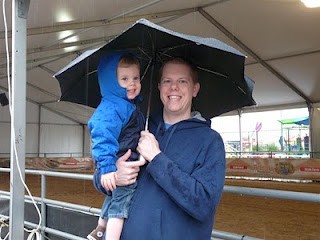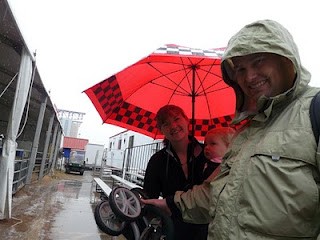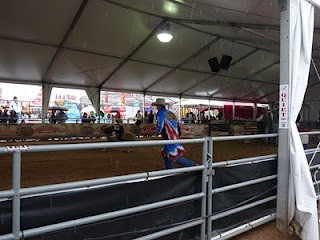 Here we are at the pig races. Levi liked this, and we loved having a cover over our heads.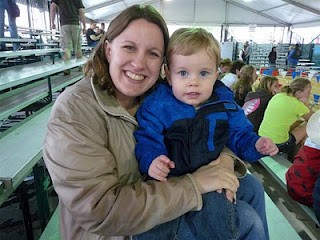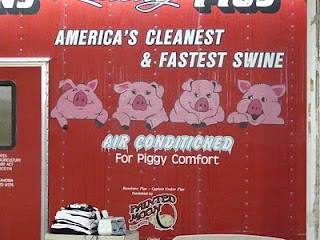 One of the racers.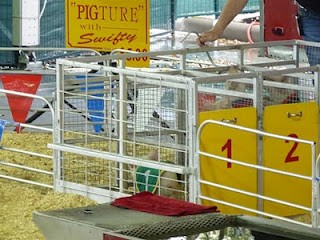 Notice the pig wearing the orange is winning.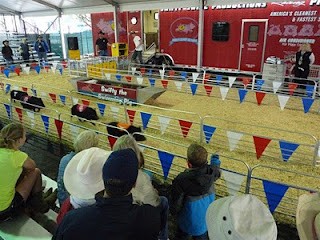 Which segues into the Longhorn picture.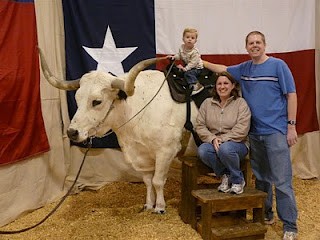 Here's Levi with the Borden cow Essie.

And Beauregard.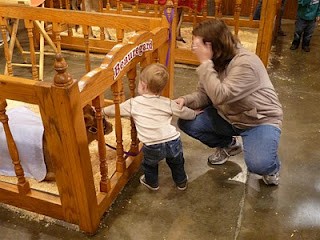 And some gourmet cupcakes Kendra's brother Matt and his wife Jennifer got us for our birthdays.