Levi is potty training now, and as part of that he gets rewarded. For each time he goes in the potty he gets a sticker. He also gets one for brushing his teeth. At dinner time he gets M&Ms as a reward for each sticker he has. Here's a shot of him enjoying an M&M snack in our kitchen one evening.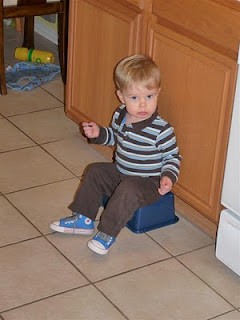 And then looking for the container of M&Ms afterward.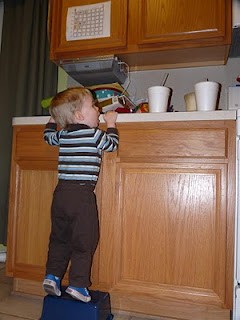 Our church has a Valentine making party each year. Each year it is the day of Levi's birthday party because of how the days fall. Last year we couldn't make it, and I'm not sure he would have gotten much out of it. This year he had fun.
On his cheek you can see what happens when you belly flop on a sleeping beagle and hit them with your elbows. I think Levi learned his lesson and Bailey is now a little more wary. Bailey knew he wasn't supposed to bite, and if he had been awake I don't think he would have.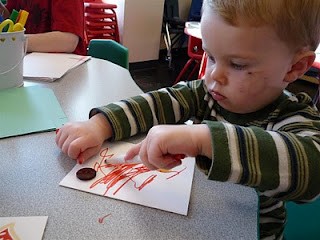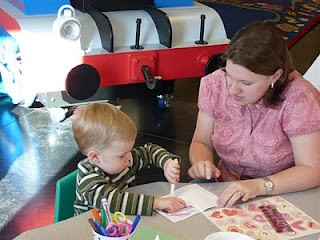 Levi liked doing all the craft stuff to make the cards.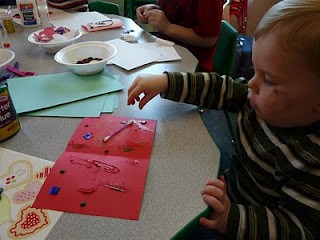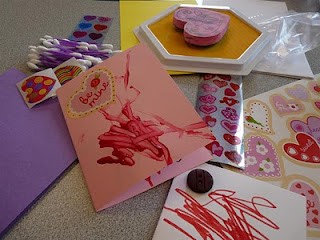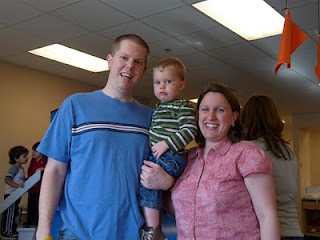 He also loved the giant Thomas the Train in the 2 year old room at our church's main campus. They don't have that at our campus, and he had never seen it.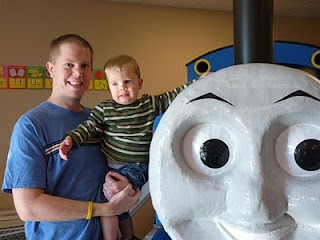 Levi got a blow up ball to play with after the party. Here he is doing tricks. He likes to put it on his head while we drive.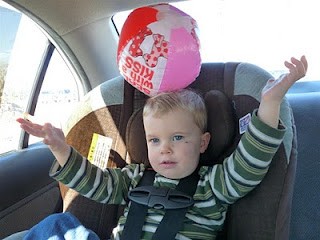 Here's the balloons Levi picked out.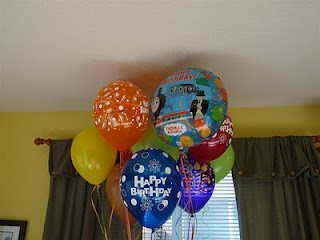 And here he is with his new train table and Thomas the Train set. Erik, Caroline, Barbara and Wade are playing in there too.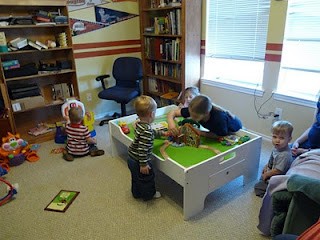 Here's Levi enjoying the bouncer Mrs. Fore from our church was nice enough to let us borrow. He had a lot of fun and so did all of his friends. Erik and Becca are in there with him.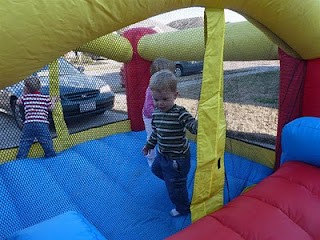 Levi and Erik are climbing in, sometimes they needed some help.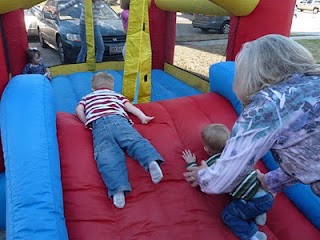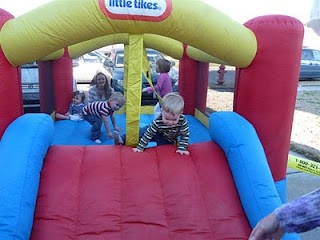 Levi's birthday cake was great, he likes cookies and daddy likes them more than regular cakes. He picked out the train idea.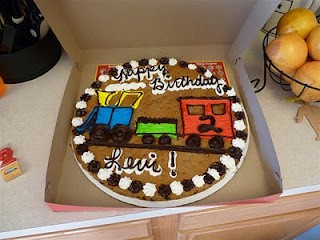 Here he is checking out one of his presents. He got lots of good ones, but not as many good pictures.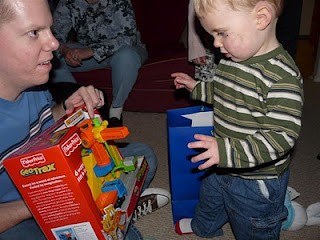 Here he is playing on the scooter with Barbara. She's one of our neighbors and he loves playing with them.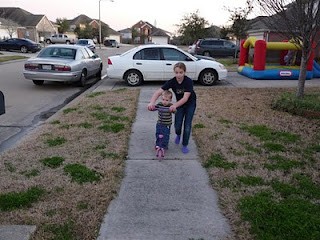 Here's Levi getting ready to get some cake.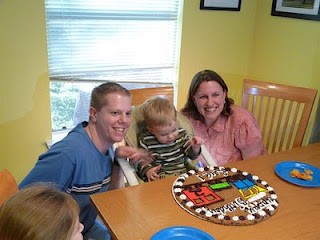 Wade and Matthew playing on Levi's slide.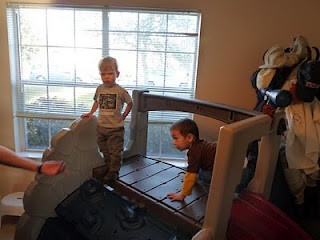 And all the big kids playing or watching the play on the Wii.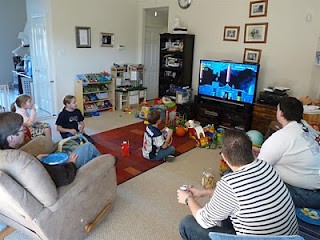 Levi with his Nana and Paw Paw.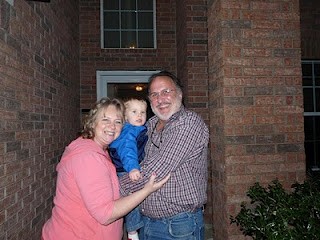 Levi with his Mimi and Granddaddy. Unfortunately, we didn't get a good shot with his Grandma and Grandpa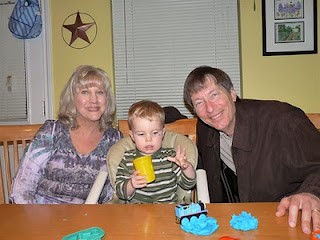 Here he is with Aunt Jennifer and Uncle Matt. He was being a little squirmy.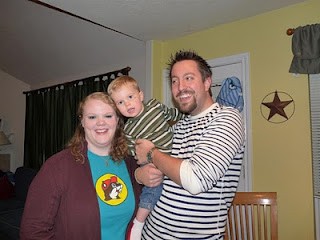 Levi had a great birthday party, and today is his actual birthday. If you ask him he can tell you he's 2 years old. Its been a crazy two years, but all the craziness has been worth it. He's an awesome little guy.