When Levi was born I secured rights to take pictures at some point during football season with Levi that were football themed. These are actually his 8 month pictures, but I've had so many other pictures I haven't had a chance to post these. I was also a bit upset about the Sooners proving that not only where they land thieves they can also steal championship game chances. I plan on teaching Levi that 45 is greater than 35, but in oklahoma and the BCS this isn't the case. However, I digress, so without further ado, the pictures.
Levi loves my hats and plays with them as much as he can.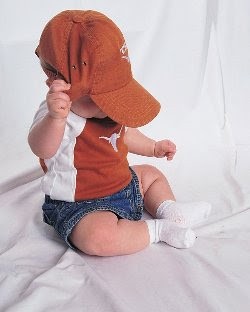 He also loves to clap.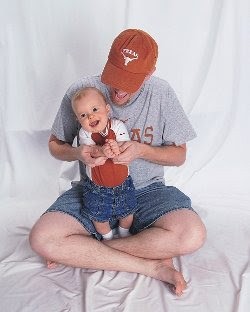 We spent lots of time looking at each other making goofy noises and laughing. Its a ton of fun.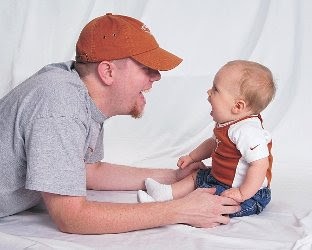 Look at those bright eyes.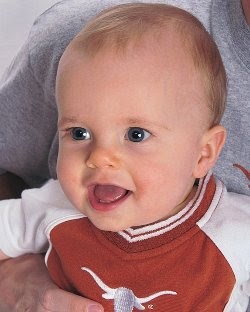 I think he was trying to get mom to pick him up 😛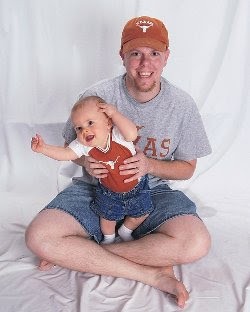 Rocking the hat.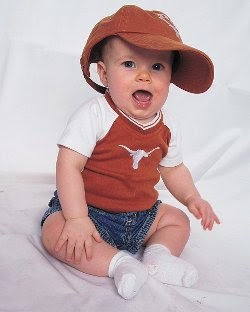 Who knows, in 10 or so years we could have another one of these with a uniform on.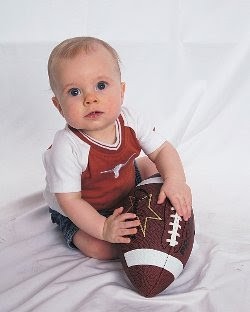 He likes the football.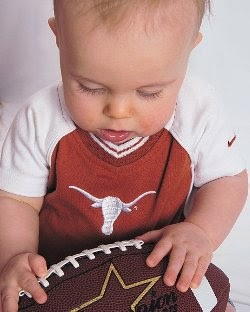 Here he is with Cooper, his giant Longhorn.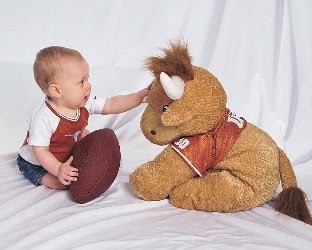 There's the trademarked Levi tongue.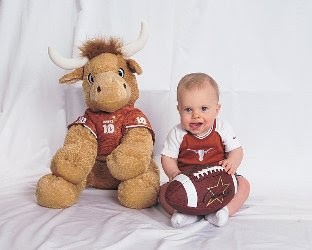 Happy smile with mommy and daddy holding him up.

This is a great one, love those cheeks.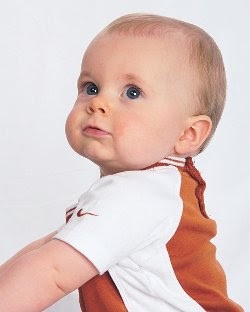 There's the teeth.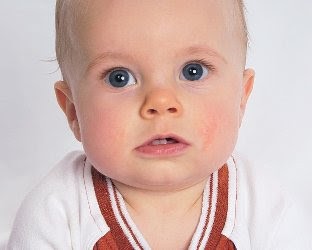 This is some of the furniture from the picture studio, we thought it was colored for the theme, so here it is.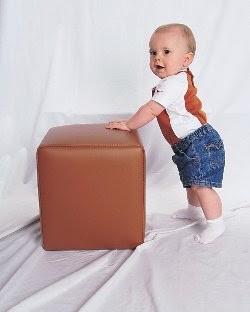 The tongue again.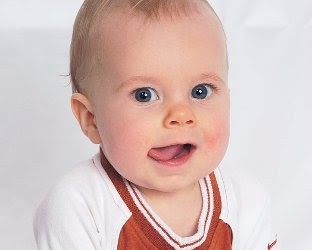 We had trouble keeping his shoes on, they are fun to play with.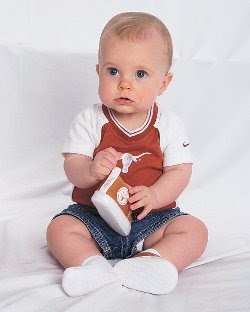 He loves standing.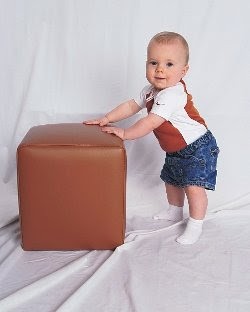 Peeking out from under his blanket. He was once wrapped up in this blanket. Hard to believe he fit, but he did.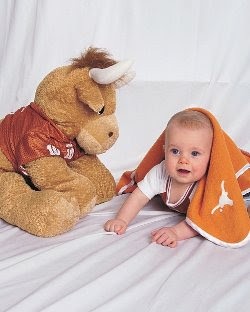 Hard to believe he fit, but he did.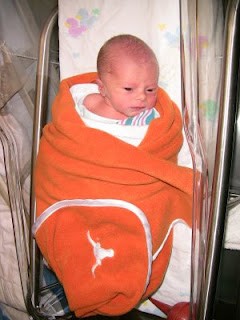 Love that smile.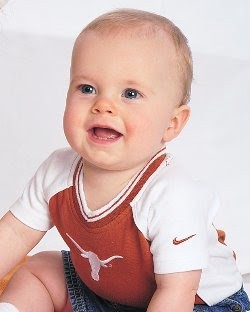 With Cooper and Ike hanging out.