Lots going on!
Levi has had a very busy last 2 weeks! As you can see below, we started introducing solids to him. There have been more hard times than not. We are adding fruit in now and will try oatmeal to see if he likes it better. If anyone has tips, let us know.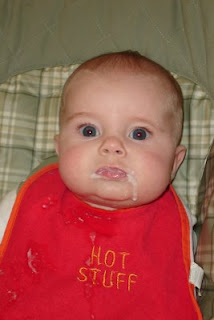 Levi is also still on breathing treatments. We went back to the doctor on Tuesday and she said we can go to 2 times a day and then less as he improves. While at the dr. we discovered he had his first ear infection. Hopefully we can kick all of this soon and have him feeling better. Luckily he takes his treatments pretty well. As you can see below, he gets pretty relaxed. His last day of antibiotics for his ear is tomorrow! We don't have to go back to the dr. till his 6 month check up on the 14th.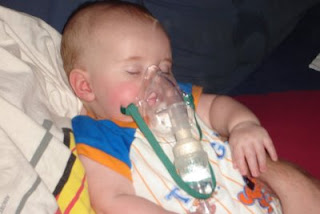 Here is Levi hanging out on his playmat with his friend Mortimer the Moose.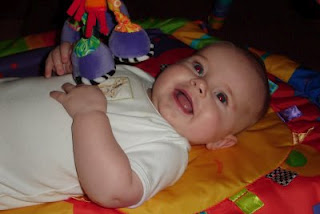 Great PawPaw Jancha came to visit while Robert was out of town. It was great to show him our house and visit with him and Alice for a short time.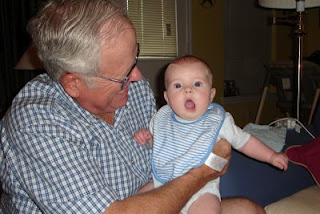 This is a random shot I took one morning. He is such a happy baby!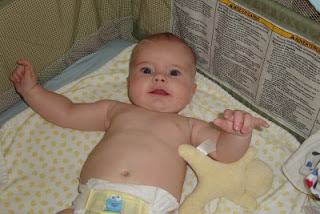 Here is a video to enjoy. This was one of the more successful times.
I am also starting another round of antibiotics today. I think I have strep throat and the dr. phoned me in some medicine. It stinks to have Levi not feeling well and me not feeling well also. Luckily we have Robert to take care of us!