I love my Daddy! Look how I love to hug him.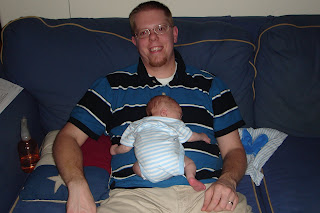 Hanging out in my new chair. It is a bit big but I will grow into it.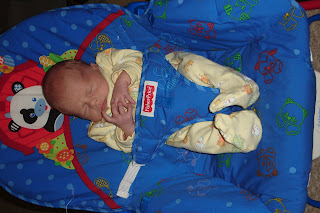 We took Levi to Galveston on Saturday. It was such a beautiful day so we decided to walk on the seawall.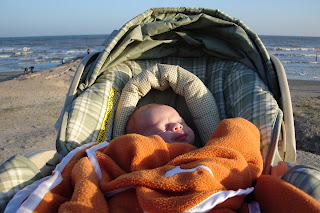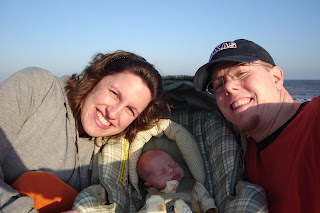 I love to wear all my different outfits.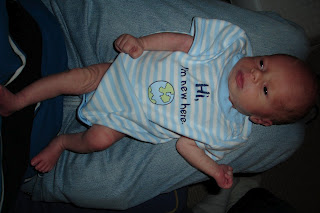 Sorry I can't figure out how to rotate pictures right now.
Things are going great overall. We are trying to figure out how to make gas issues better and a good night time routine. We went for his 2 week appointment last week and he is up to 6 lbs 5 oz! He also grew 2 inches. We go back again April 14. That should be a fun visit!
Well that's all for now. We are slowly getting out more to places that aren't too crowded. I just can't stay inside so much but we don't want Levi to get sick.