Where have I been???
Sorry it has been so long since I updated! Things have been busy, busy, busy! Robert went to Pittsburgh again this last week and now we are in Florida for a week. I have felt great! Robert got to feel the baby move right before his trip so that was an awesome experience. I started a yoga class at work and have been busy around the house. Last week we had our Russian partners in town so we were busy meeting with them all day, every day. We took them on a tour of the Shuttle Flight Deck and Middeck. This was the first time I had been in there and it was really neat. Some of our hardware gets stowed in the Middeck so it was neat to see where it was. I am amazed at how small the area is for the crewmembers to work and sleep!
Tonight we got to go out near the launch pad and see the Shuttle all lit up. This is a very rare chance and we are so greatful we got to do it. Here are a few pictures from our trip: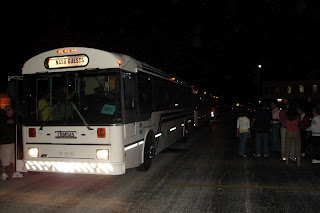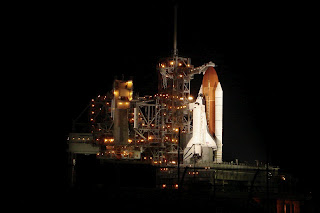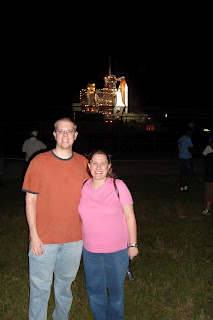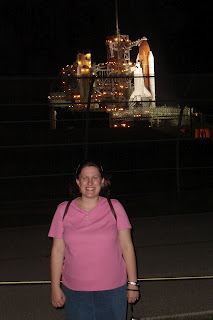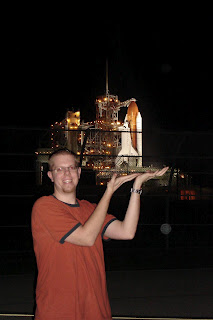 We will post more pictures after the launch tomorrow.
Good night!