More cakes!
Wilton just started offering a cake class on fondant and gumpaste. I signed up to take it and finished today. Here is the picture of the final cake.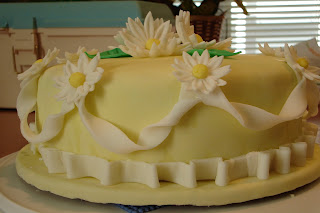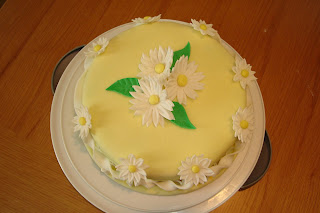 Here is a cake I did for a baby shower yesterday. My friend doesn't know what she is having so that is the reason for the question mark. It was a fun cake!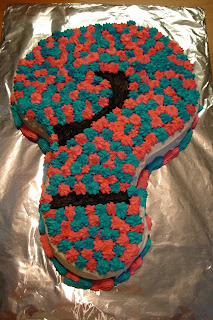 Finally is the Super bowl cookie cake.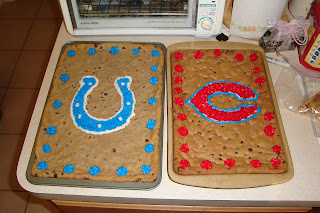 Things have been good around the Sterner house. We have been busy as usual and have several trips planned for weddings and birthdays in the next 2 months. I'll try to update with pictures more often. I have recently been sending updates via email and haven't been able to put pictures in them.
Have a great week!
Kendra